Good news for all of our Unlimited users! Our most recent versions (iOS|Android) will include the ability to translate chats.
These are the requirements:
You will need to have an active Unlimited subscription.

At the moment it only applies to individual chats. Not supporting translations in Group-Chats.

Please keep in mind that if your Unlimited subscription is canceled this feature will also be deactivated and you will receive the following message:
"Chat Translation has been disabled. Want to activate it again? Go Unlimited." Both, you and your friend won't be able to continue translating each other's messages.
To translate messages:
Long press on the chat you want to translate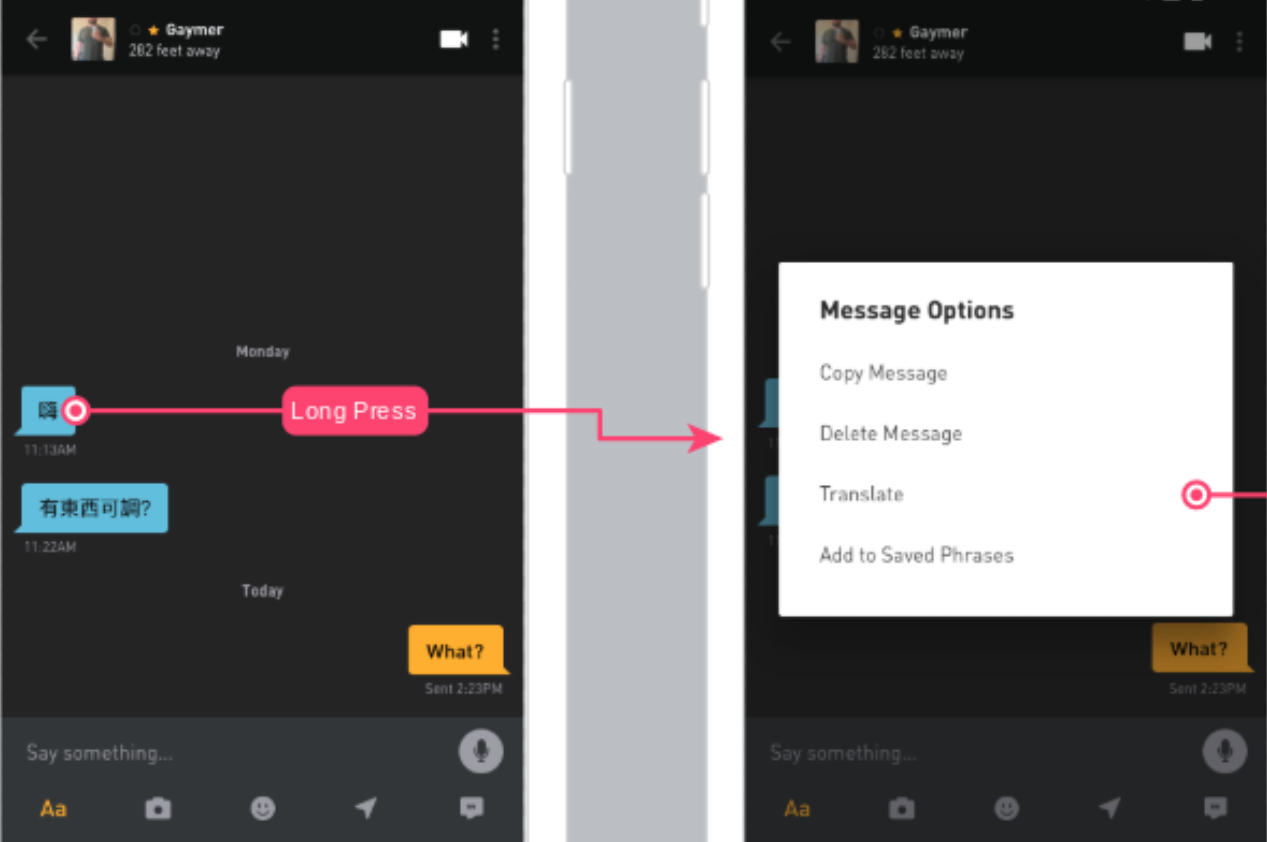 Once you tap on the "Translate" option, it will automatically pop-up the message in your language.