On the latest releases of Grindr for Android and iOS, you are able to mute individual chats or Group Chats
When using Chat Muting:
If you mute another user you will no longer receive their notifications.

Muted chats won't disappear. You will still be able to receive the muted user's messages, but you will not receive a push notification about it. It will be only accessible through your profile's inbox.

A

Chat backup

will record if you muted a user or not, so when you restore your backup, any muted user will continue that way.

You can only mute others through your inbox

. The user who got muted will not be notified. Muted users will not receive video chat notifications.

Muting Users:
To mute a chat, you will need to long-press on the chat you want to mute in the inbox section:

You will be able to multi-select various chats and mute them all at once.

When selecting multiple chats that contain muted and unmuted users, the buttons on the top will go with the first selected (muted or unmuted).

To unmute a chat/group chat you will need to long-press the muted chat(s) again and the mute button will show up for you to unmute it.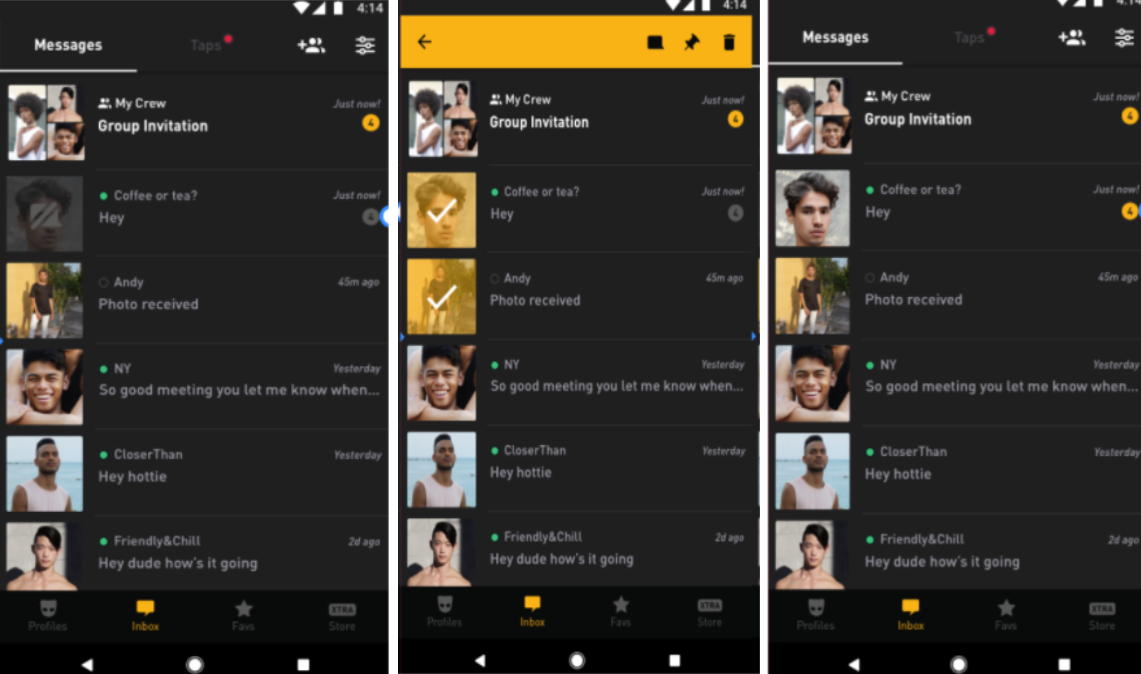 Suggested Troubleshooting:
If you are not able to mute/unmute users, make sure you try: