We want to ensure we provide a better experience to all of our users in Grindr. We have added two new fields in your profile to enhance your connection in-app. 

Accepts NSFW Pics: 
While using this field, you will allow other users to know about your expectations in regards to explicit content (Images) in-chats.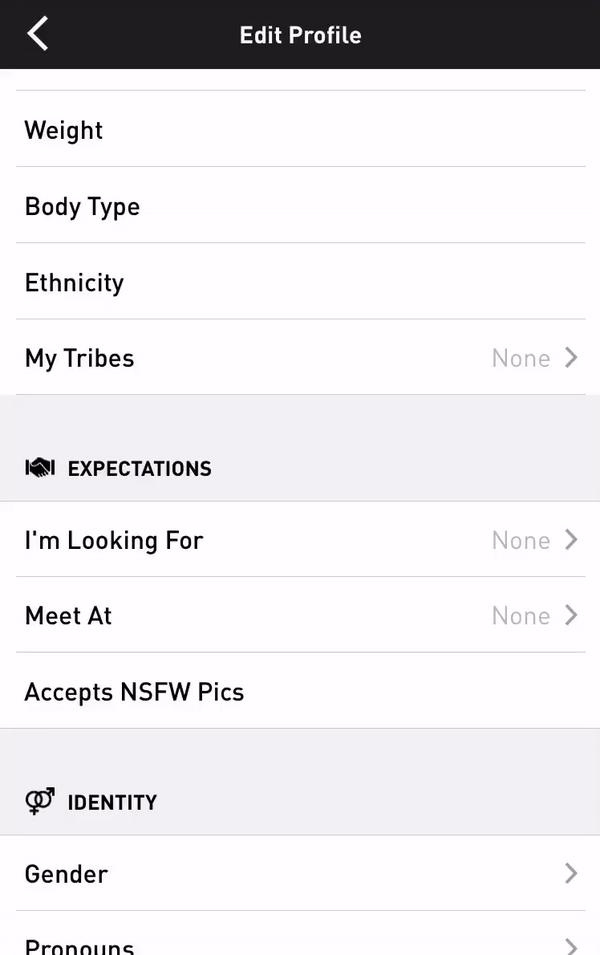 Meet At: 
This field will allow you to specify if you are able to host or not while at the same time it will let you specify where you prefer to meet.