On the latest releases of Grindr you will be able to manually add and update notes to any of the Favorite profiles that are in your favorites list. This is a nice way for you to keep updated information about a specific user you'd like to contact or that you have already engaged with while using Grindr.
Conditions:
Notes can only be added in profiles that are part of your favorites list
To delete a note from a profile you will need to remove the profile from your favorites list
You need to be on the latest version to have access to the feature for free
Check the following sections within this article to learn more about :
Adding notes (Step by Step):
Add the user to your favorites list
The Profile Notes icon will appear
Tap on the icon and start entering your notes (Max of 250 characters)
Tap on done
You will be able to see the recently added notes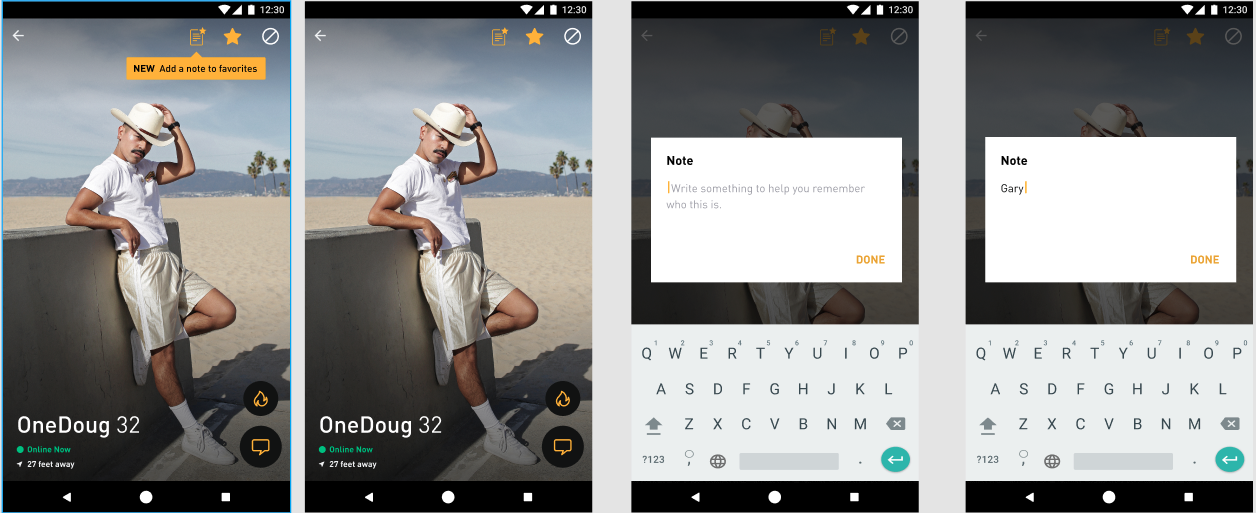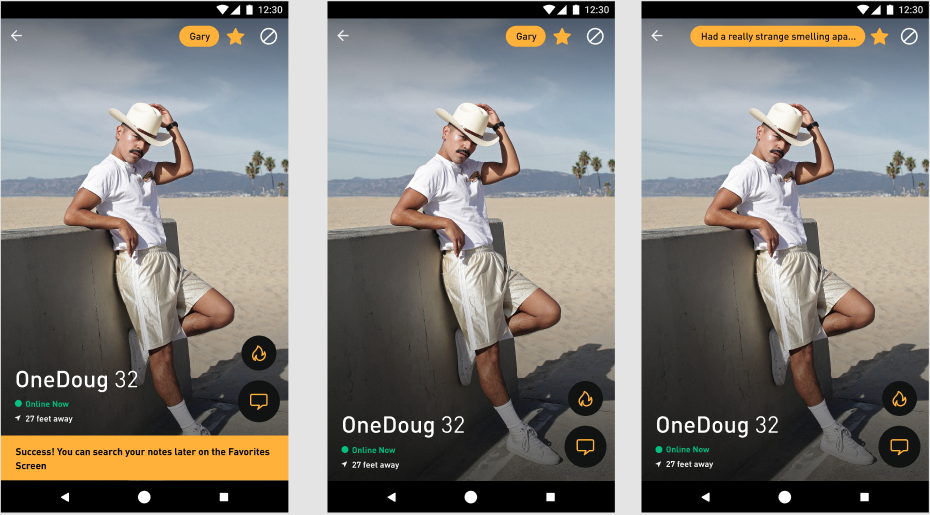 Removing a note (Step by Step):
Go to your favorites list
Select the favorite profile that you want to remove the notes from
Unfavorite the profile. (Don't worry this will not take the profile away from you instantly as long as you don't leave the profile)
A pop will show "Delete note?"
Tap on

DELETE

Add the profile back to your favorites so it is not removed from your favs.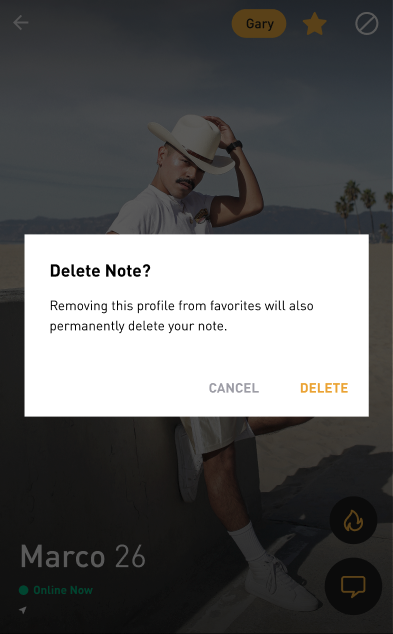 Searching by notes in your favorites (Step by Step):
Go to your favorites list
Tap on the Search Notes Icon
Use keywords to search for the specific profile you are looking for
The profile(s) that match your searching criteria will show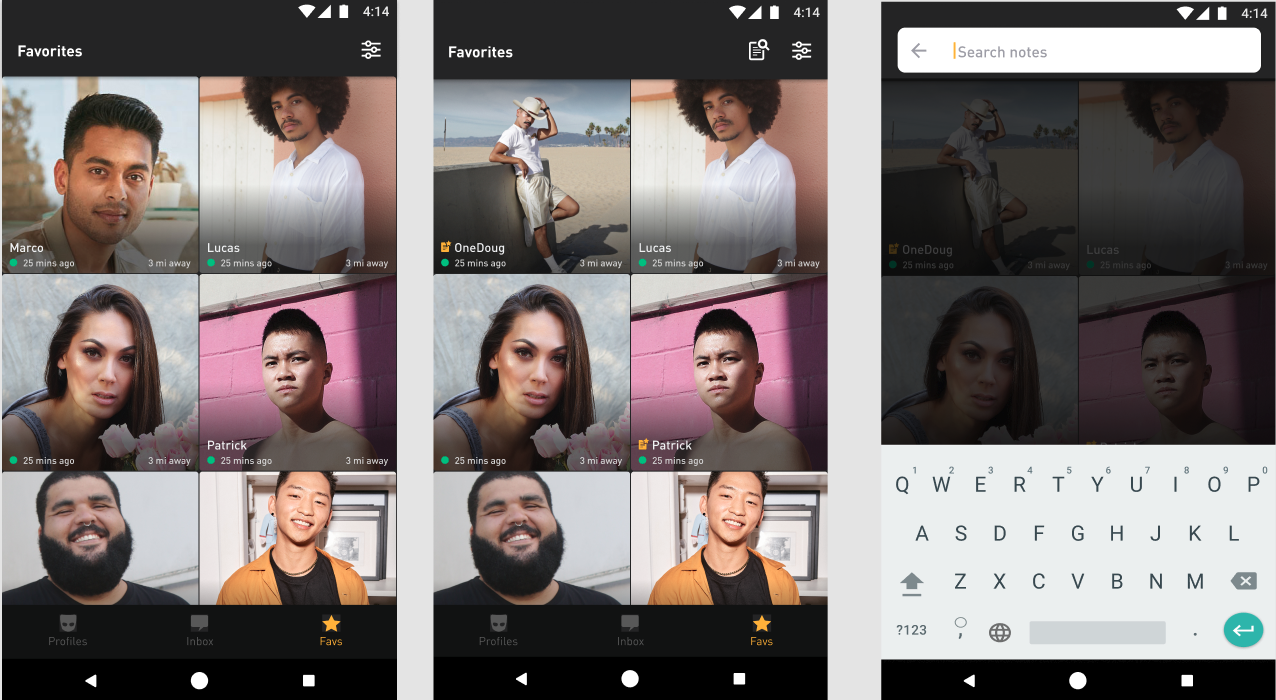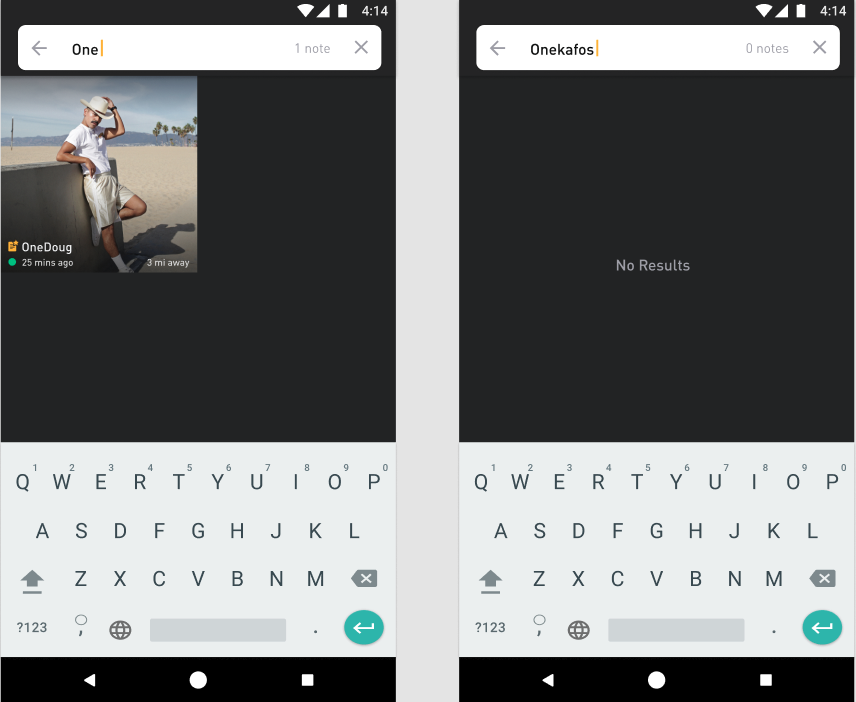 Filtering your favorites with Profile Notes:
Go to your Favorites list
Tap on the filters Icon
You will be able to filter by:

Online now
Has A Note