If you are getting the error "To continue, turn on device location, which uses Google's location services," Please note that this is caused by the type of location settings applied to your device.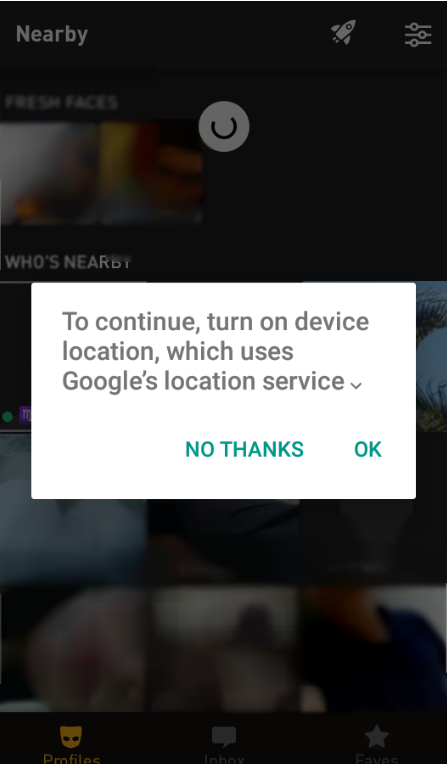 To correct the error please follow these steps:
Go to your device's settings
Tap in Connections
Tap in Location
Tap in Locating Method
Change your location method to High Accuracy
After you have changed your location service method to High accuracy, you will need to Force Stop and clear cache from Grindr as follows:
Open your device Settings
Tap on Application Manager
Select Grindr
Tap on Force Stop
Tap in Storage
Tap on Clear Cache
Open Grindr again 
Your cascade may take a while to load again. Don't be concerned, you can switch your networks from mobile to wifi or vice versa to attempt to connect again.