DAI is offered on both platforms (Android/iOS) as a free security feature to all our Grindr Users.
Here are the steps you will need to follow to set up your DAI:
Open

your Profile

Tap on

Settings ⚙️

Scroll down to

Security

Select the

Discreet App Icon

Select how you would like the Grindr app icon to appear on your device
Check out the options in icons available depending on your device type; as well as advised troubleshooting steps to follow in case you are having an issue with the feature:
iOS: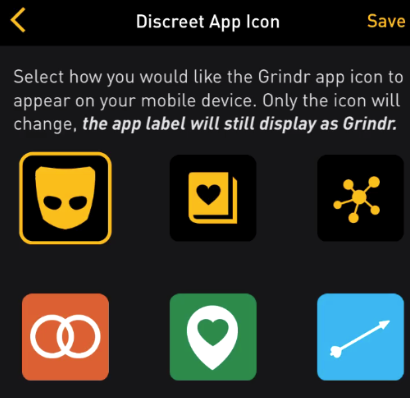 Android: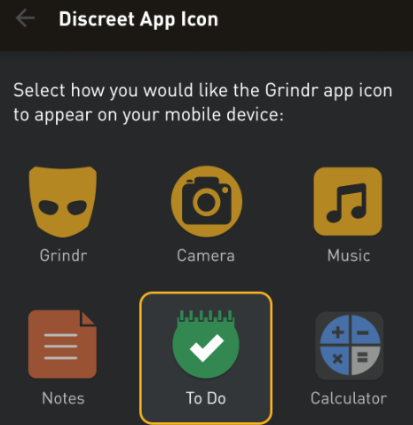 Troubleshooting
iOS:

check that your phone's language setting is the right one for your country's location.

Android: not seeing the new Grindr logo?

When changing the app's original logo for one of DAI, it's possible that you will need to go to the "All Apps Home Page" in your Android device to find Grindr and add it to your Home Screen again.

Android additional Steps:

How do I clean my Grindr storage?