We are pleased to introduce to you our newest feature:
You are now able to create Group Chats in Grindr. Here is a step by step guide on how this function will work. 
You will have the option to "Create Group
Name your group and select who will be added to your group. You can add up to 15 members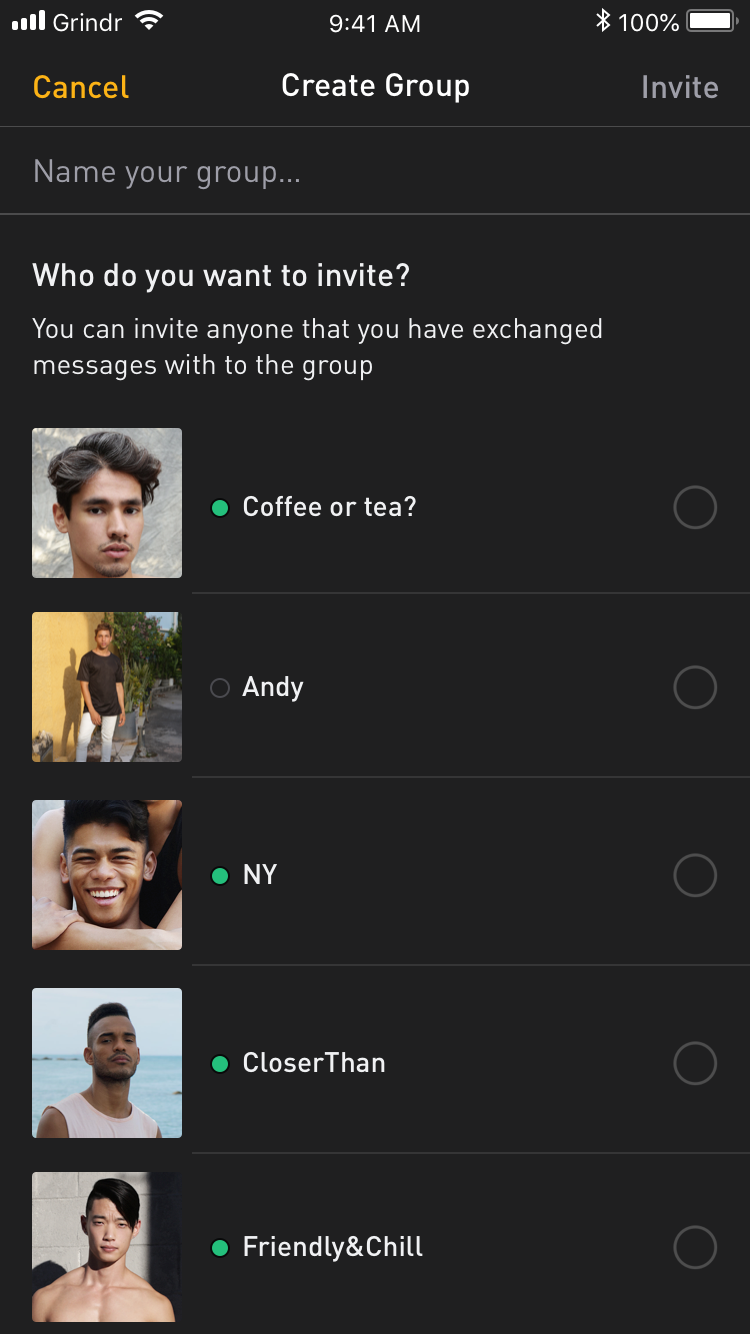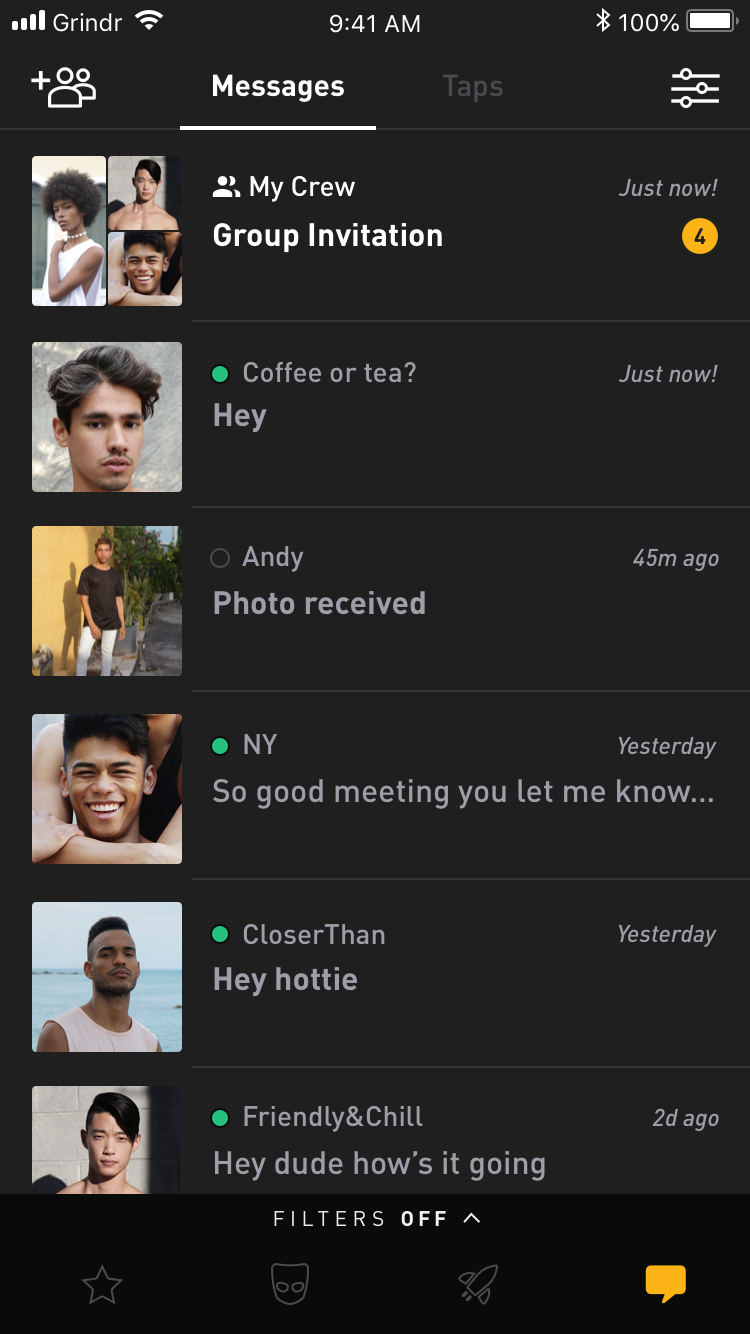 Tap on "Invite" and click "Done"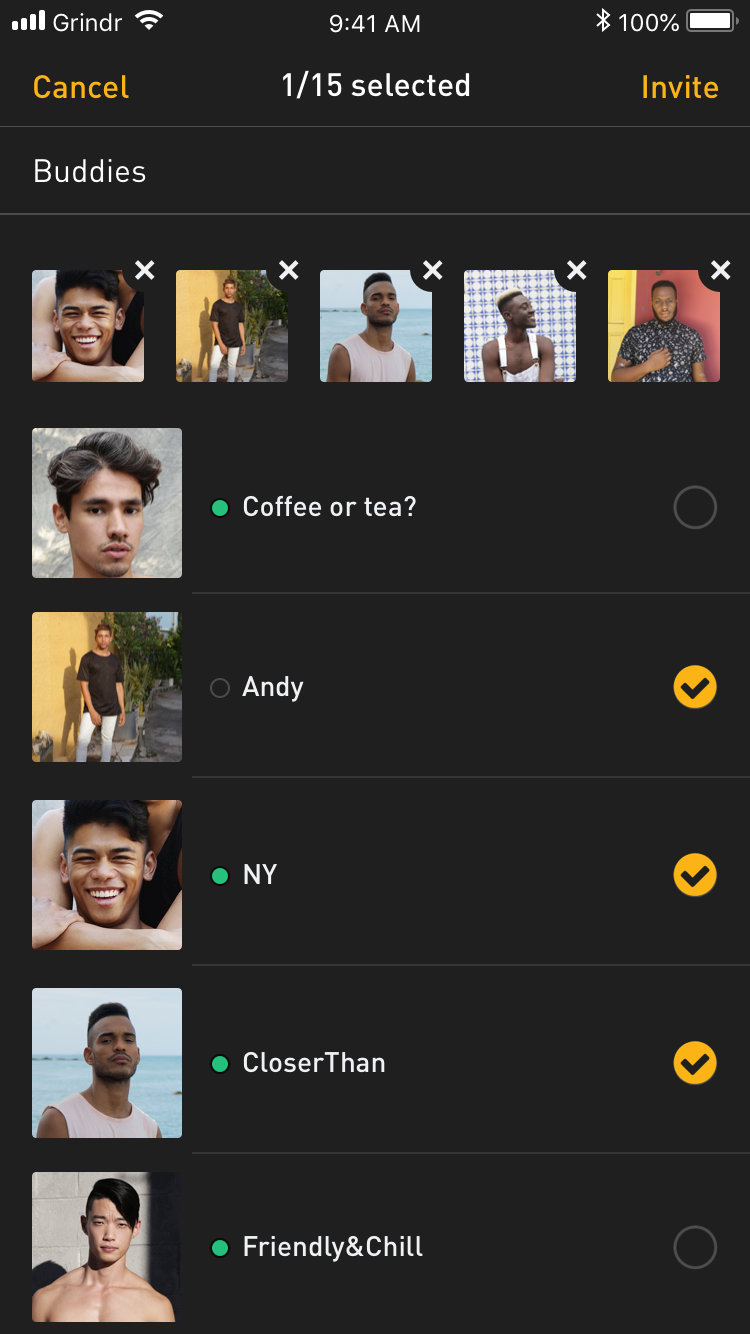 Members can choose to accept or decline the invite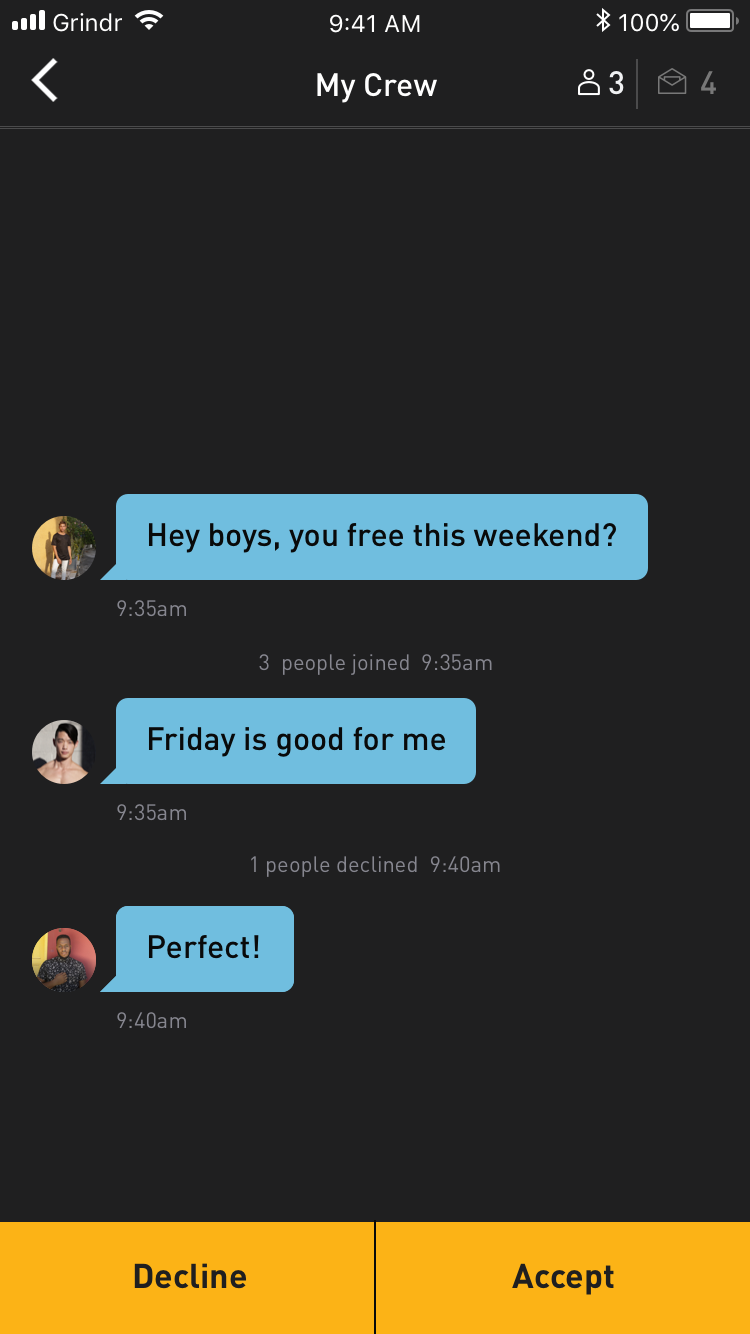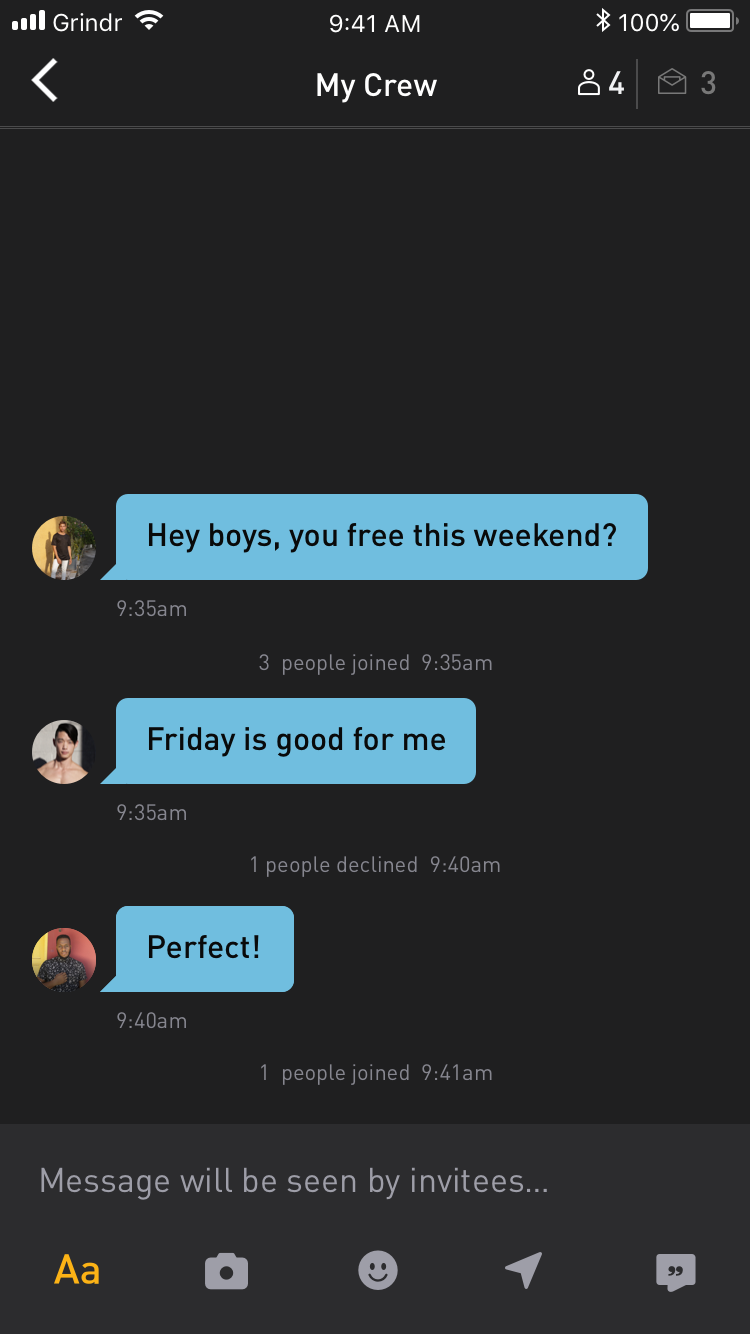 The "Admin" will be shown as the first member of the group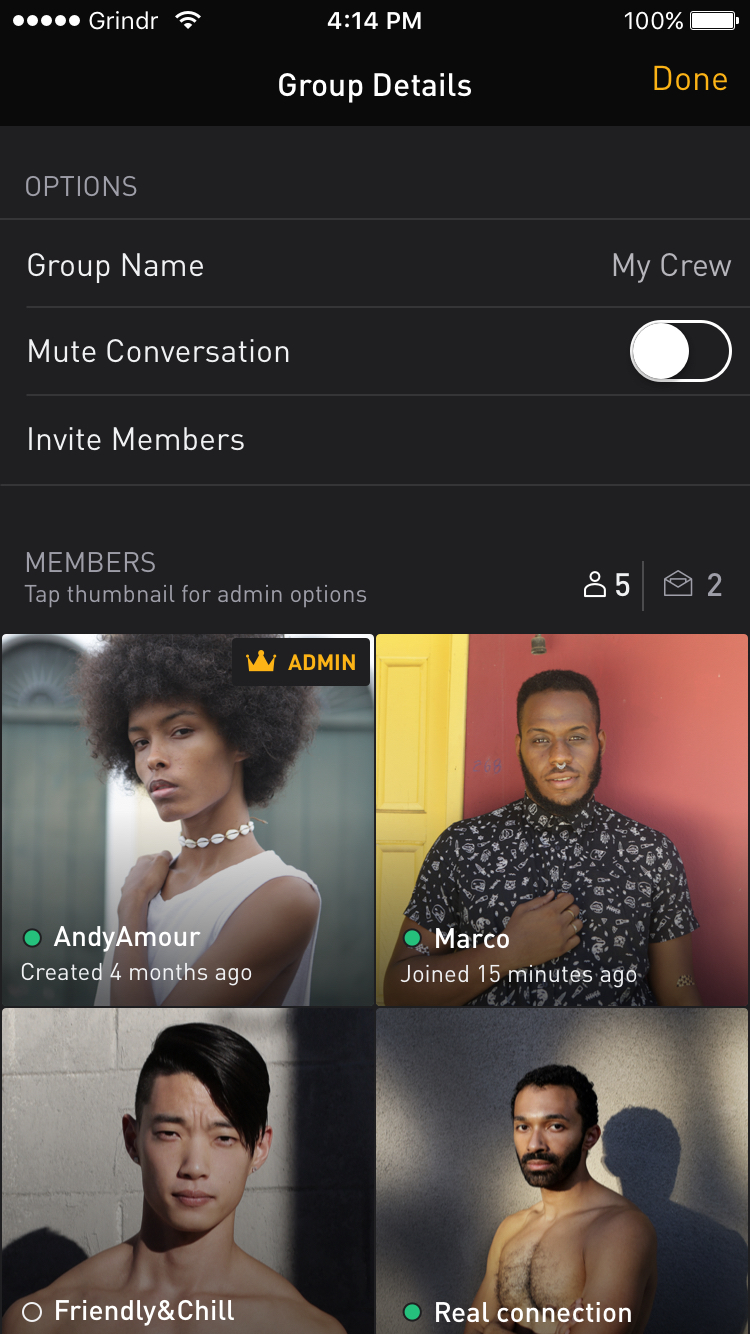 Under "Group Details" you will be able to find all the information in regards to the group you have been invited to. (Ex: Who's in your group, group name and the option to mute conversations)