Want to know how to create a backup? Pick your device below for a quick how to.
 Android
Users in our recent update for Android 4.1.0 will now have the ability to back up their chats and media. You can restore them when you reinstall Grindr. Your messages and media will also back up to your phone's internal storage. 
Follow the instructions below to backup your chats: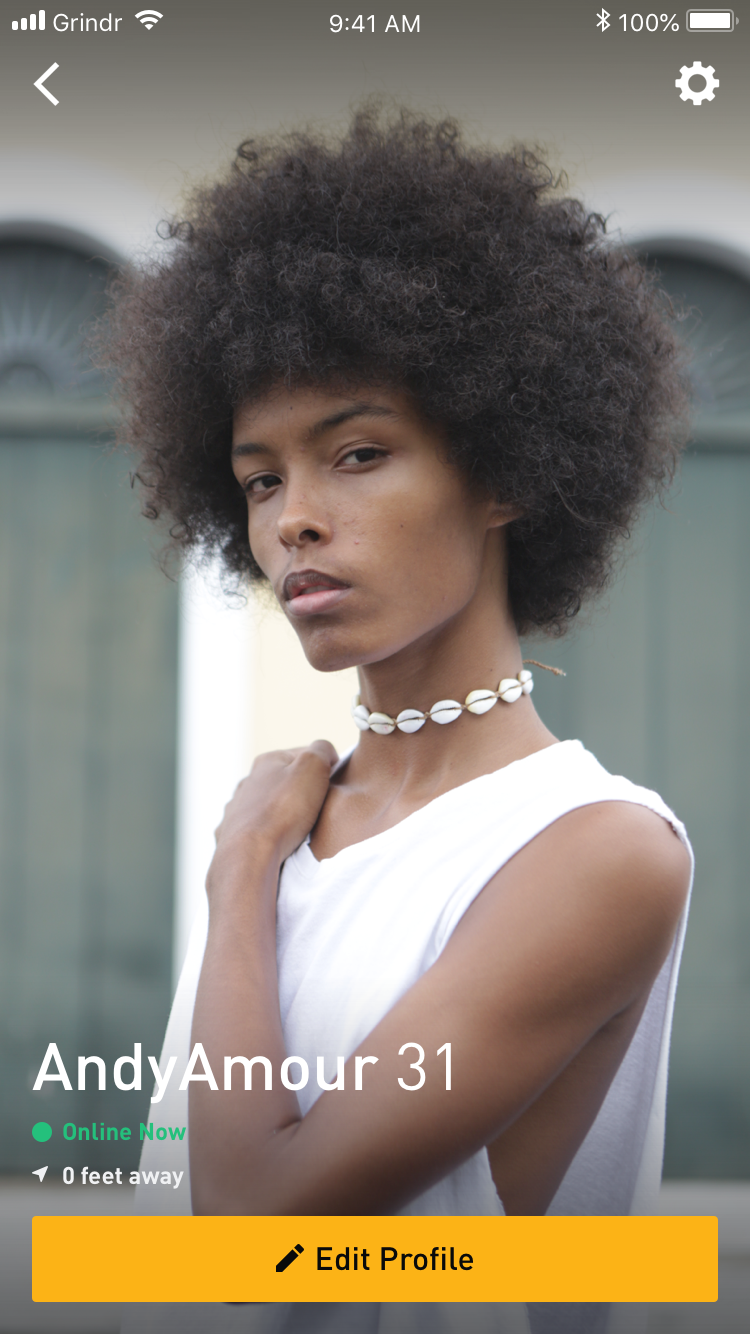 Tap Settings--settings will also appear as a "cog" icon on the top, upper, righthand corner of your profile photo
Scroll down to the Chats section
Tap

Chat Backup (

Here you can see information like the last time you did a Chat Backup and the current size of your inbox as well

)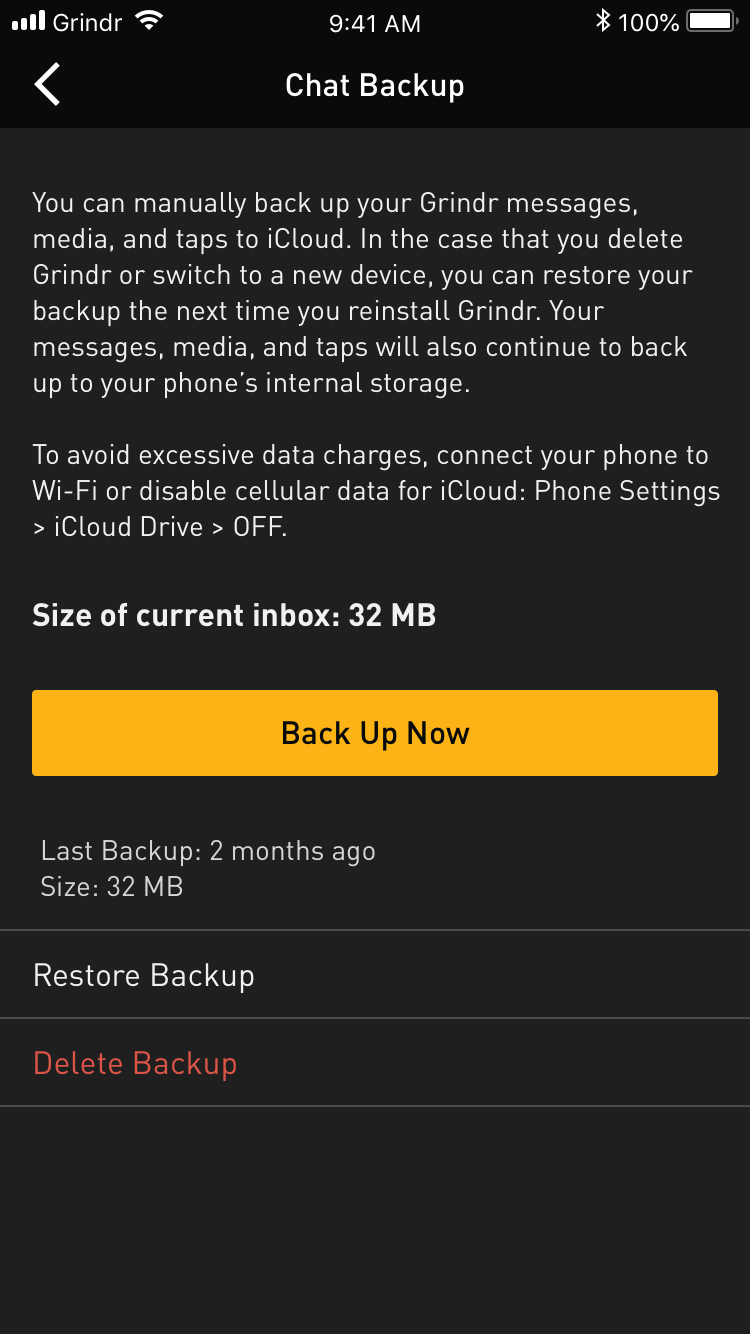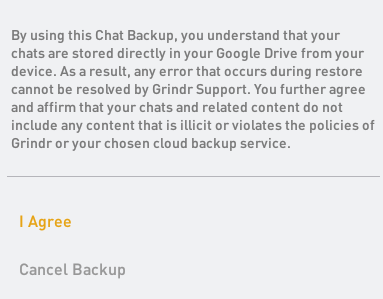 Grindr will ask for you to "Allow" permission to view and manage your Google Drive files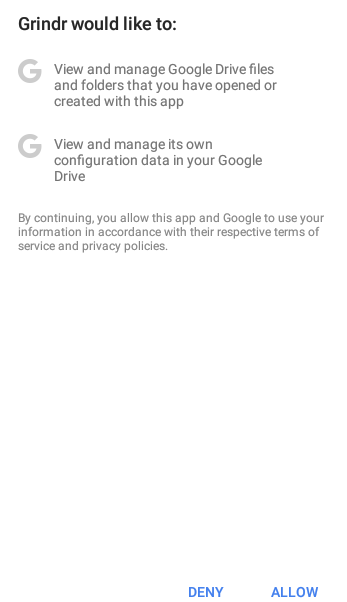 Choose the account for your Grindr profile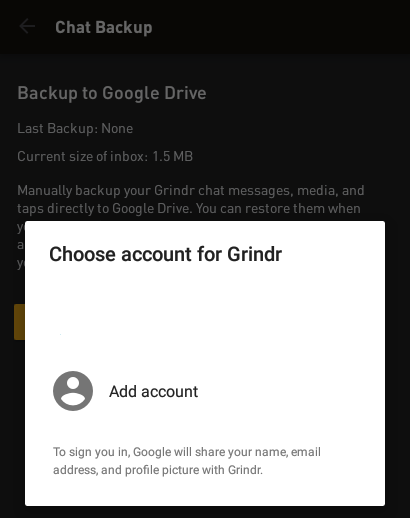 You'll see a popup asking you to not close the app while your chats are backing up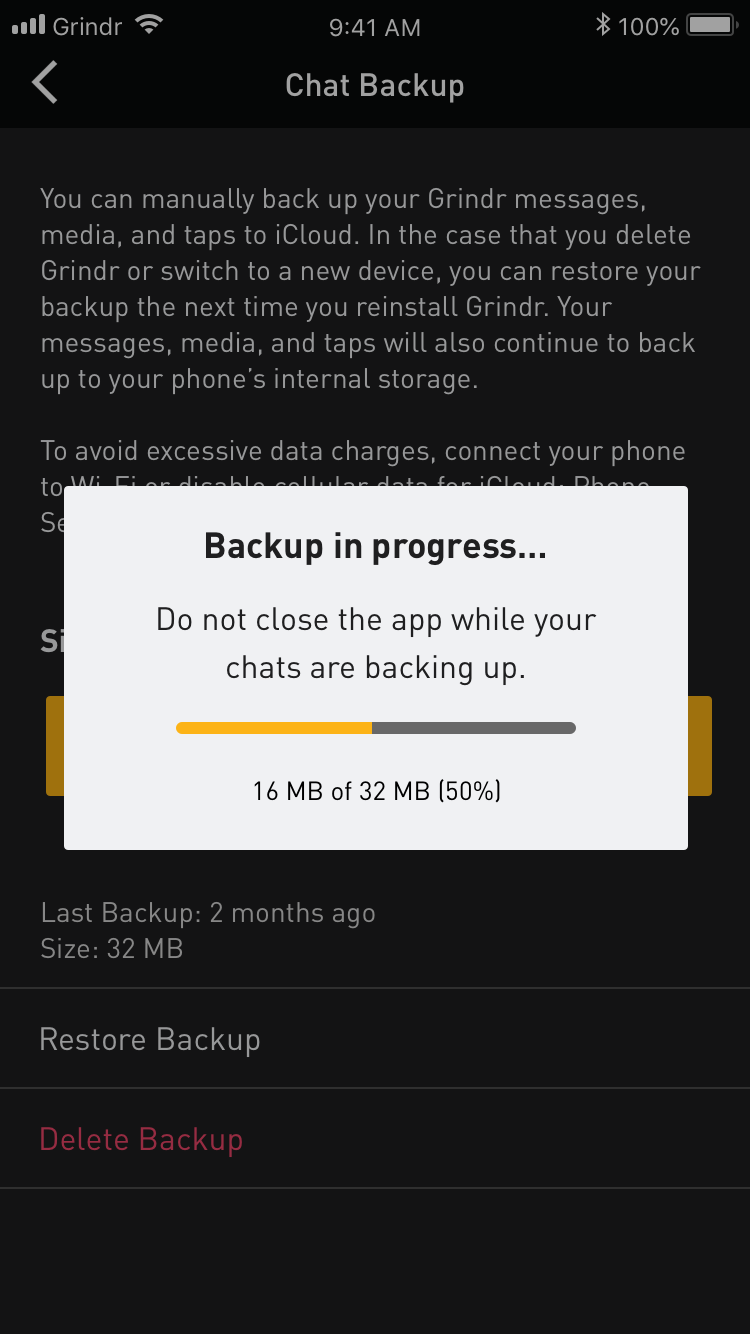 You're good to go once you see the message: Chat Backup Successful!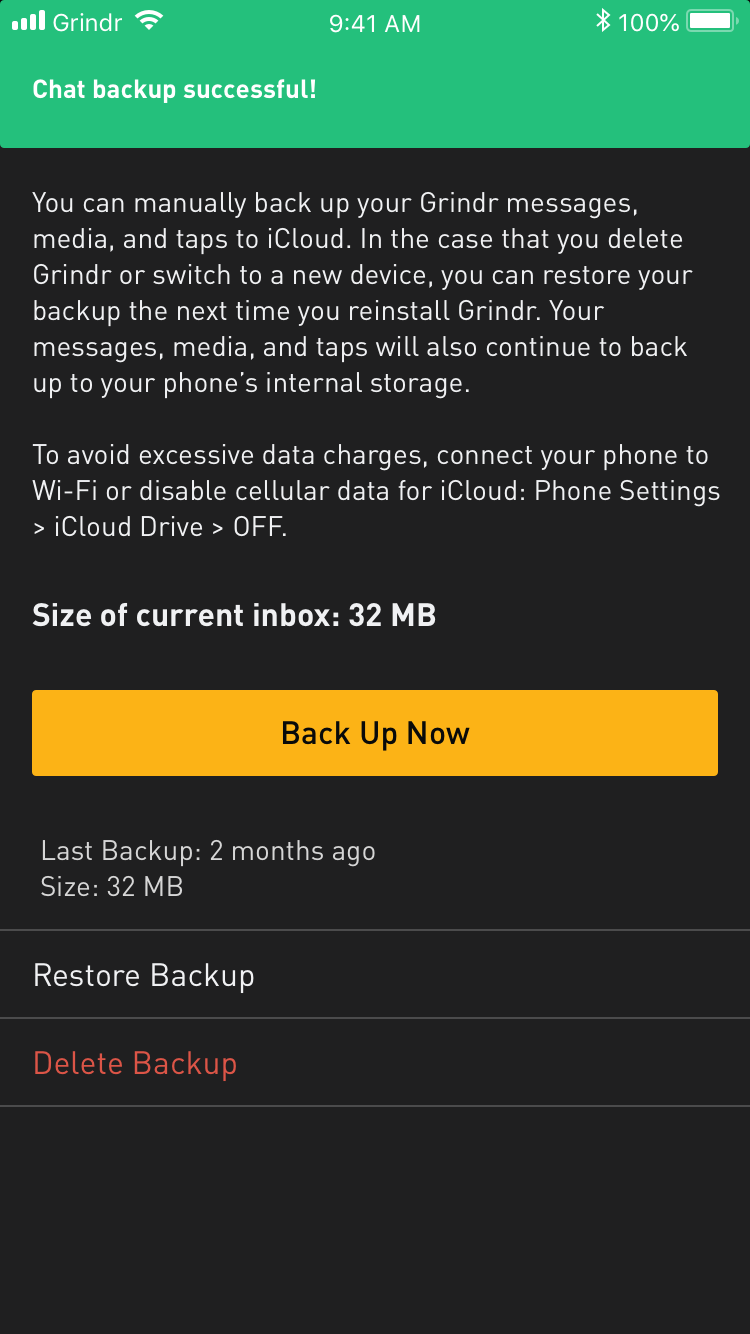 Note: Your backup will be restored as long as your original profile under your backup email is not deleted.