You may encounter this error message when trying to access Grindr from a public wifi network: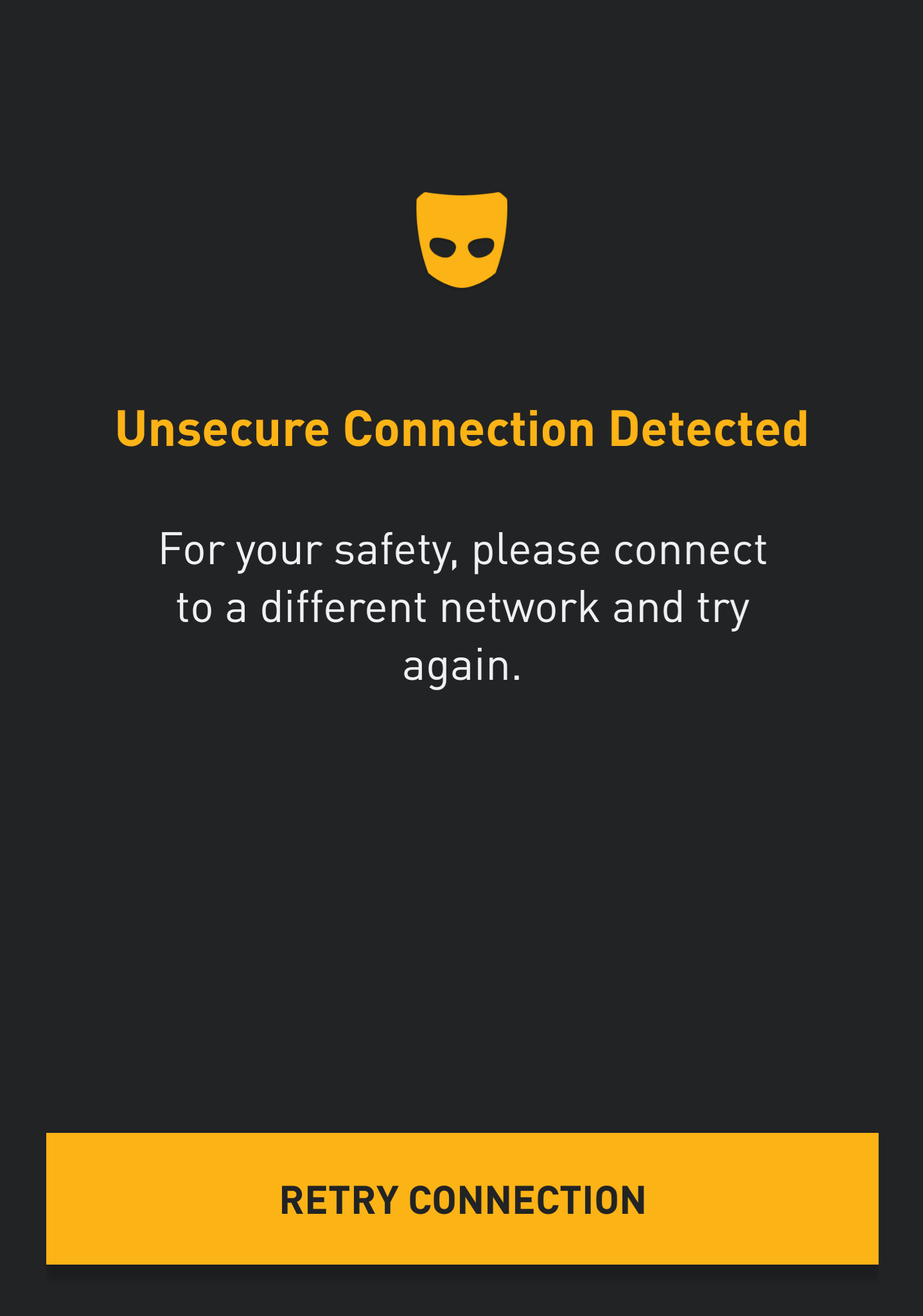 To remove this message: Make sure you tap on "Retry Connection" you will be redirected to your wifi settings. 
Keep in mind the wifi network you are connected with will need to verify your information through a "Captive Portal" This type of service is also sometimes known as social WiFi requested directly from this server, as they may ask for a social network account to login (such as Facebook).
It is frequent to allow access required by these servers and networks in exchange for viewing content or performing a certain action (generally providing personal data to enable commercial contact).
You will be able to utilize the wifi services once identified or you can simply turn off your wifi settings and proceed with your Data plan.