You are now able to send audio messages in chat!
How to send an Audio Message? Follow these simple steps: 
Select who you want to send an audio message to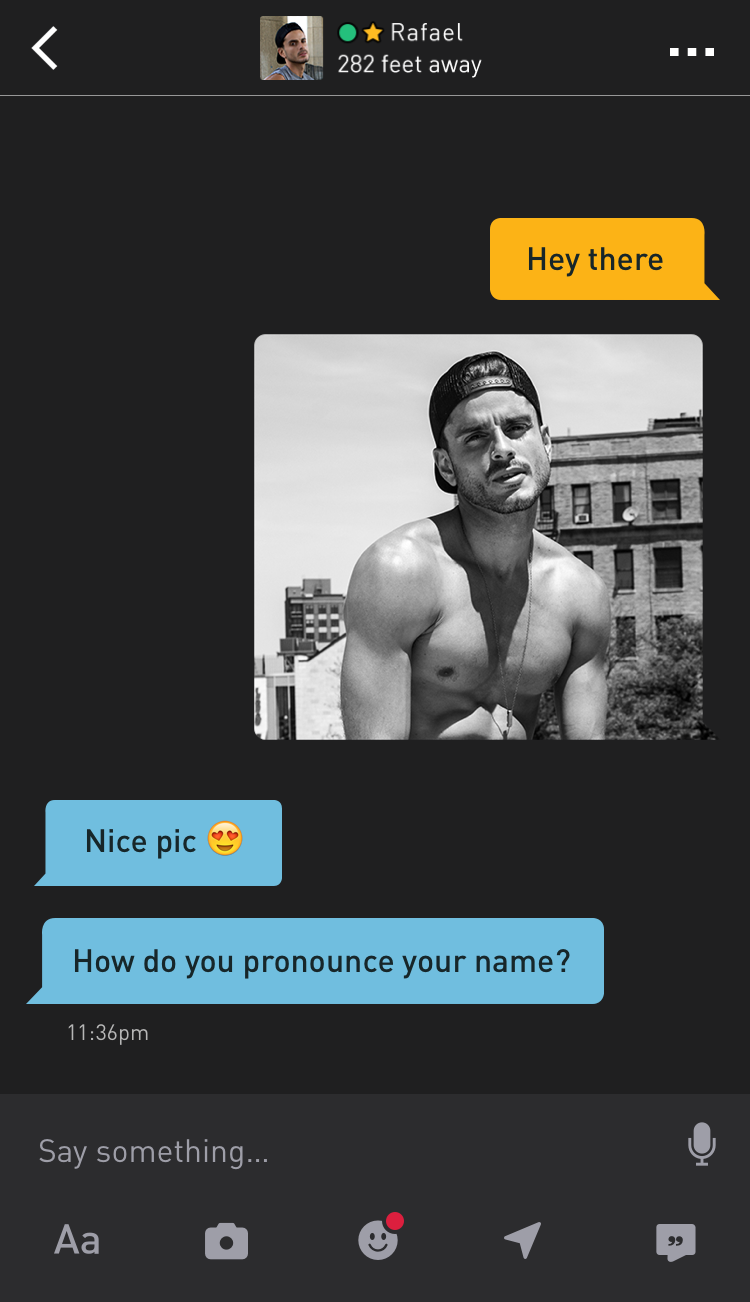 Press and hold the 🎙 icon and try saying something!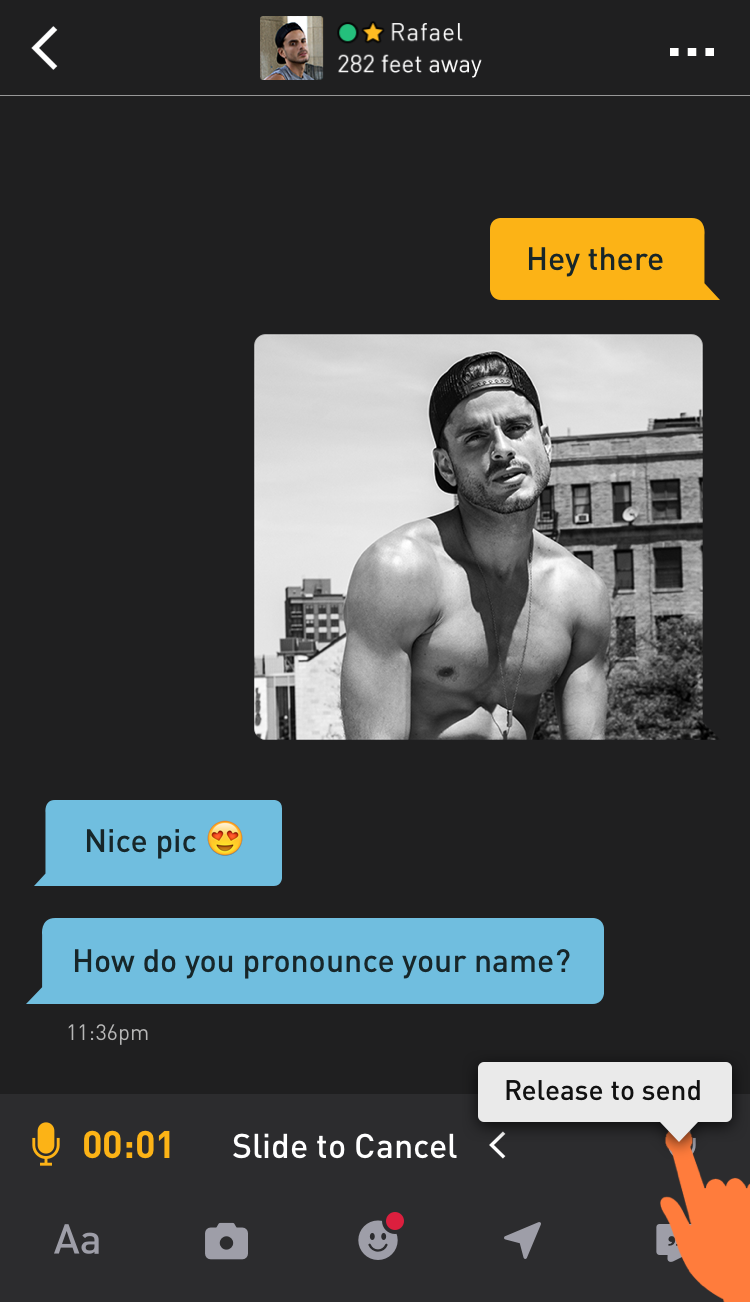 Keep in mind, you have up to 60 seconds to record, once the time is up; a pop-up message will appear.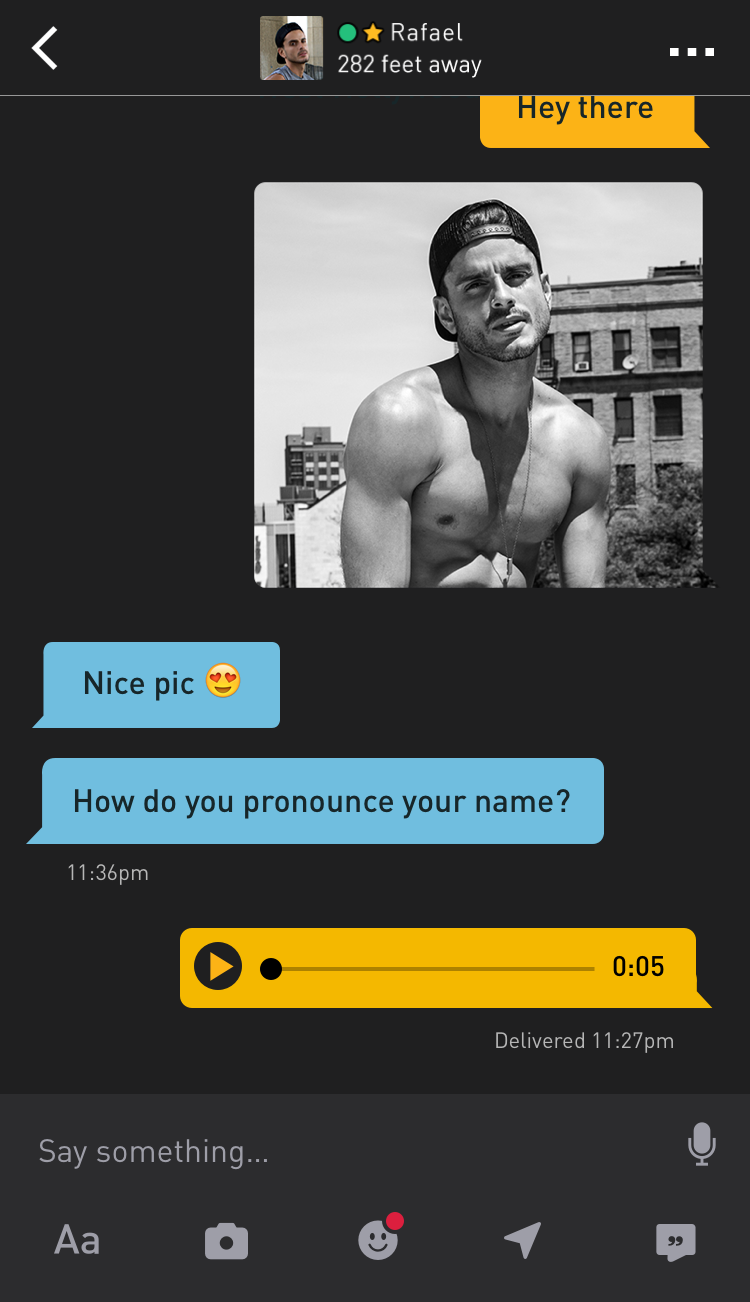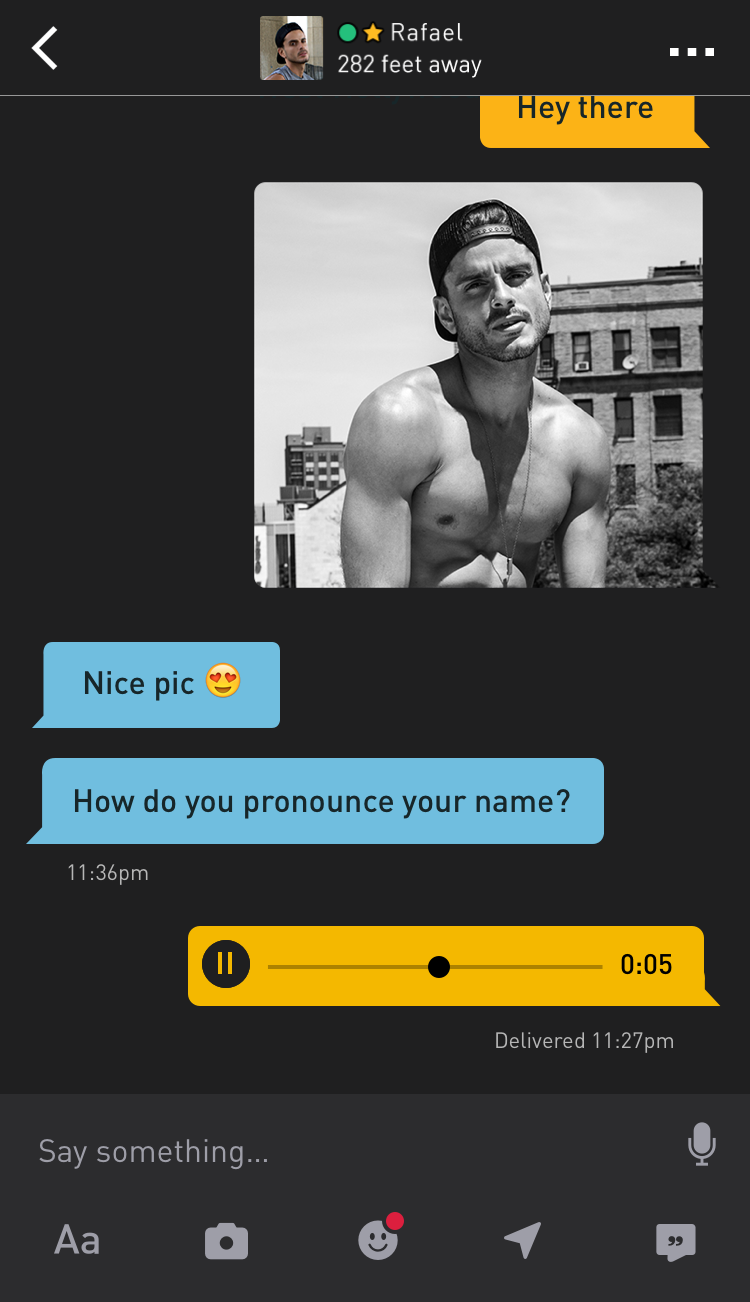 If you're happy with the audio message you can go ahead and send it if not, you can always discard it and start all over. 
Note: This feature is available for users with the newest version of Grindr.