A red dot indicates that you have received a new message. A green dot next to the user indicates that they are online.
Viewing Messages
To view your messages, tap on the Inbox.
Upon tapping the icon, you will be sent to a page with all of your conversations.
To view chat history, tap on the message, next to the user's profile photo.
If you want to view the user's profile, tap on their photo on the upper part of the message.
Please note, this does not necessarily mean the message has been read.
When you send a message to a user who is actively on the app, you will see a "delivered" message underneath your text.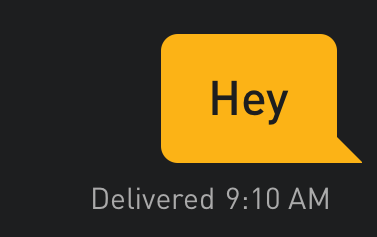 If you've sent a message to a user who has exited the app, your message will appear as "sent." You will only see "delivered" once the user has opened the app. The user does not have to be on the chat for delivery confirmation, they just need to be in the app.