We've now introduced message delivery confirmation on Grindr!
Please note, this does not necessarily mean the message has been read.
Here's how it works:
When you send a message to a user who is actively on the app, you will see a "delivered" message underneath your text.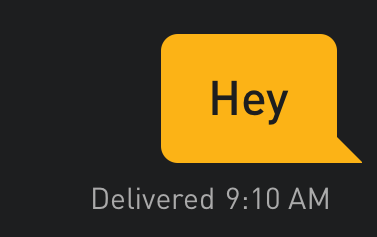 If you've sent a message to a user who has exited the app, your message will appear as "sent." You will only see "delivered" once the user has opened the app. The user does not have to be on the chat for delivery confirmation, they just need to be in the app.