The easiest and best way to report an issue is through the app -- keep reading for more details on how to do that. However, if you're not currently using the app, click here to report an issue via email instead.
Grindr's Terms of Service state distinctly that "Grindr services are available for individuals aged 18 years or older." Every user on Grindr must review and accept the Terms before using the app. Follow the steps below to report an underage user.
Report The User
Tap the icon located at the upper righthand corner.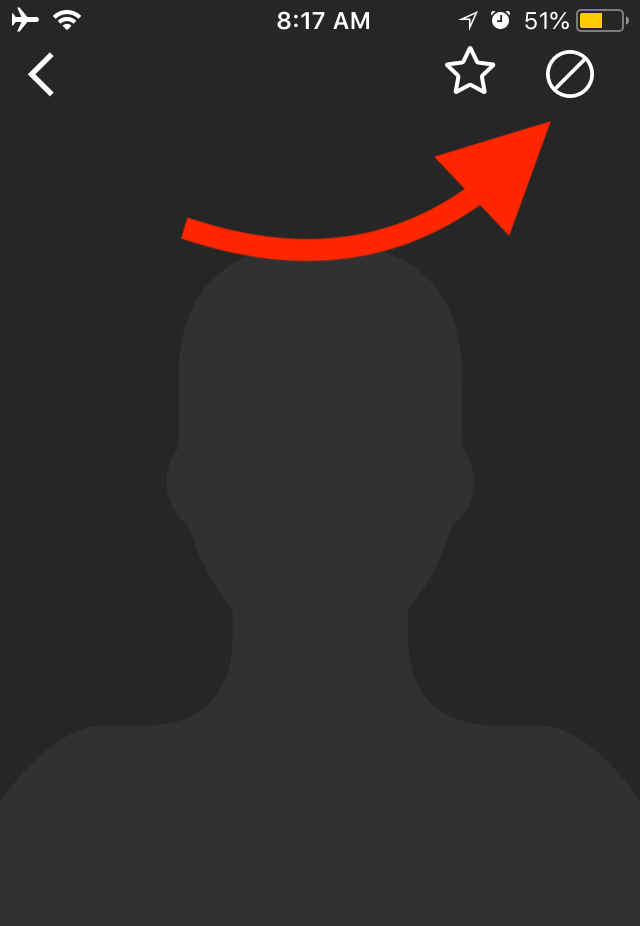 You will be given the option to Block or Report the user. Select Report.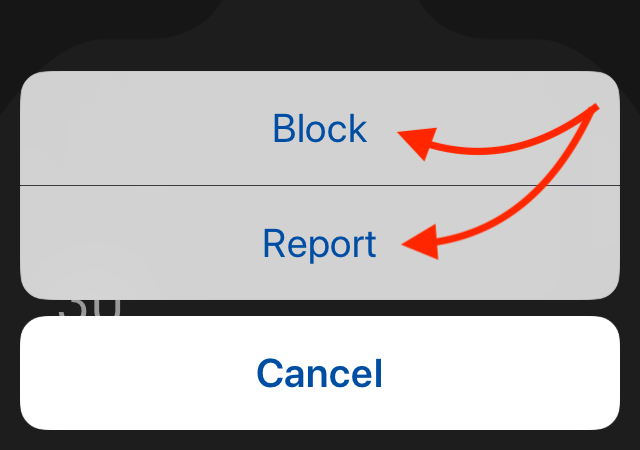 Select Under Age.
You can add additional details to your report. Tap Submit when completed.
Upon tapping submit, you will see a banner thanking you for your report.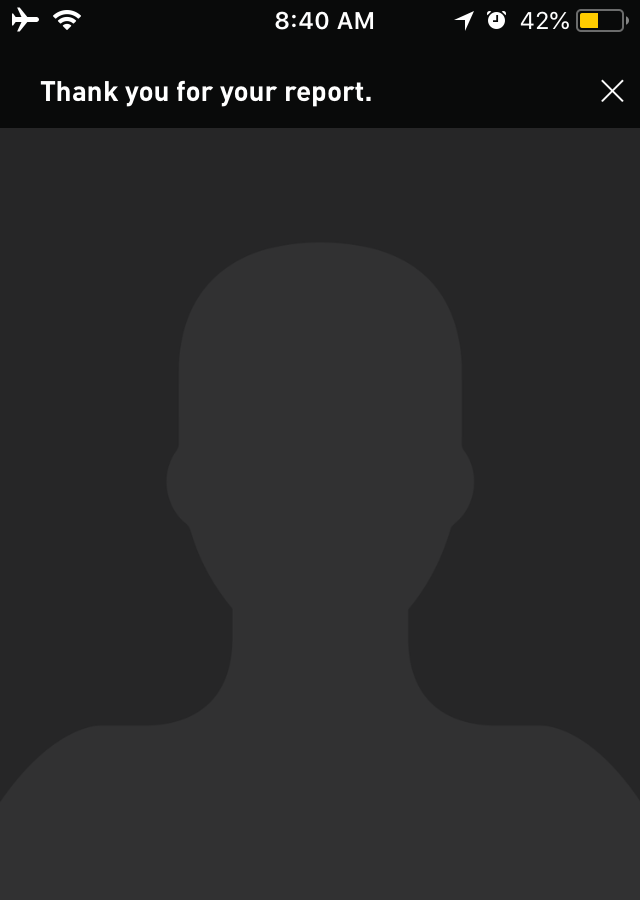 Each report is reviewed on a case-by-case basis. We welcome your questions and if you'd like to follow up please contact our Support team.