In order to block or report another user, tap on the icon that appears at the upper right-hand corner of the user's profile.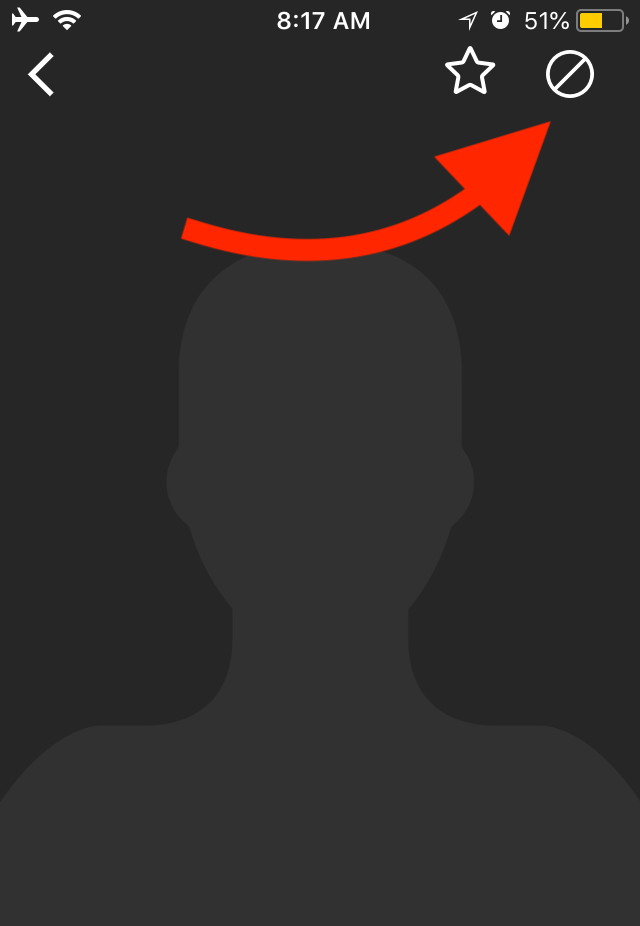 You will be given the options to either Block or Report the profile you are on.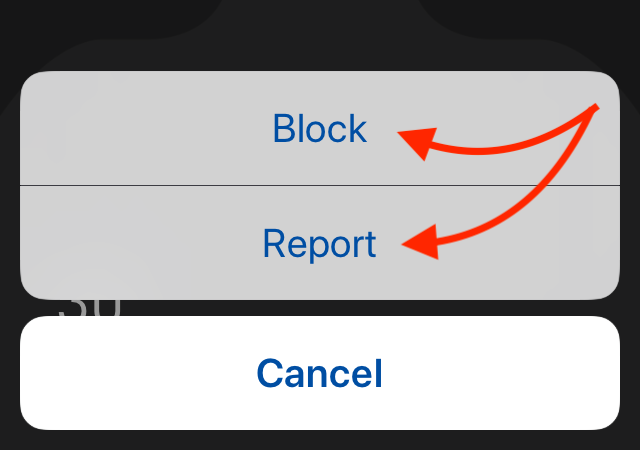 If choosing to block a user, the user will disappear from your cascade and your chat history will be erased between yourself, as well as, the user you are blocking.
Upon selecting Report, you will be given reasons for reporting the user.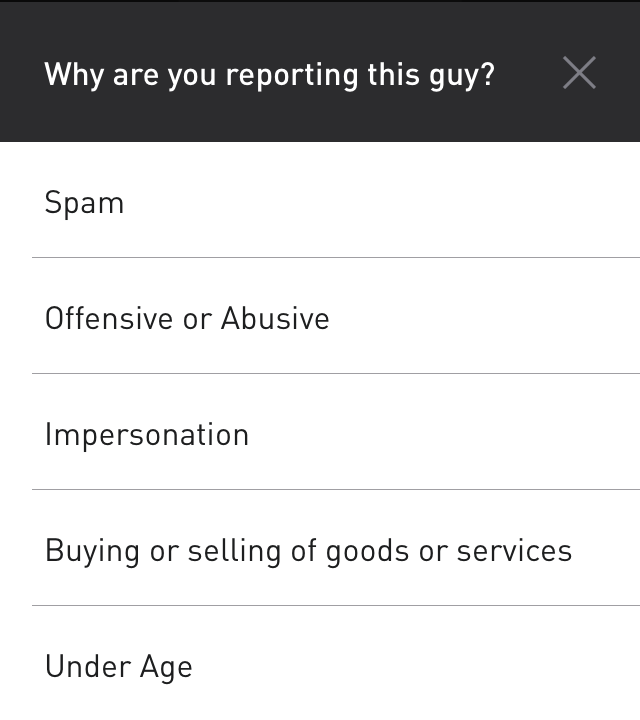 After selecting a reason, you will see a banner thanking you for your report.