The easiest and best way to report an issue is through the app -- keep reading for more details on how to do that. However, if you're not currently using the app, click here to report an issue via email instead.
In order to block or report another user in the Grindr app, tap on the icon that appears at the upper right-hand corner of the user's profile.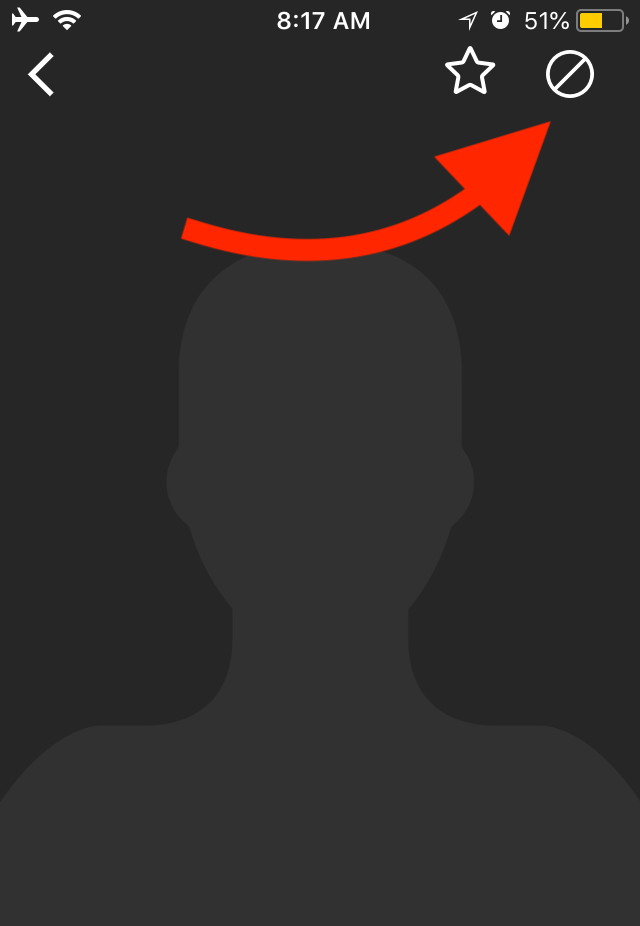 You will be given the options to either Block or Report the profile you are on.
If choosing to Block a user, the user will disappear from your cascade.
If you choose to Report a user, you will see the following screen: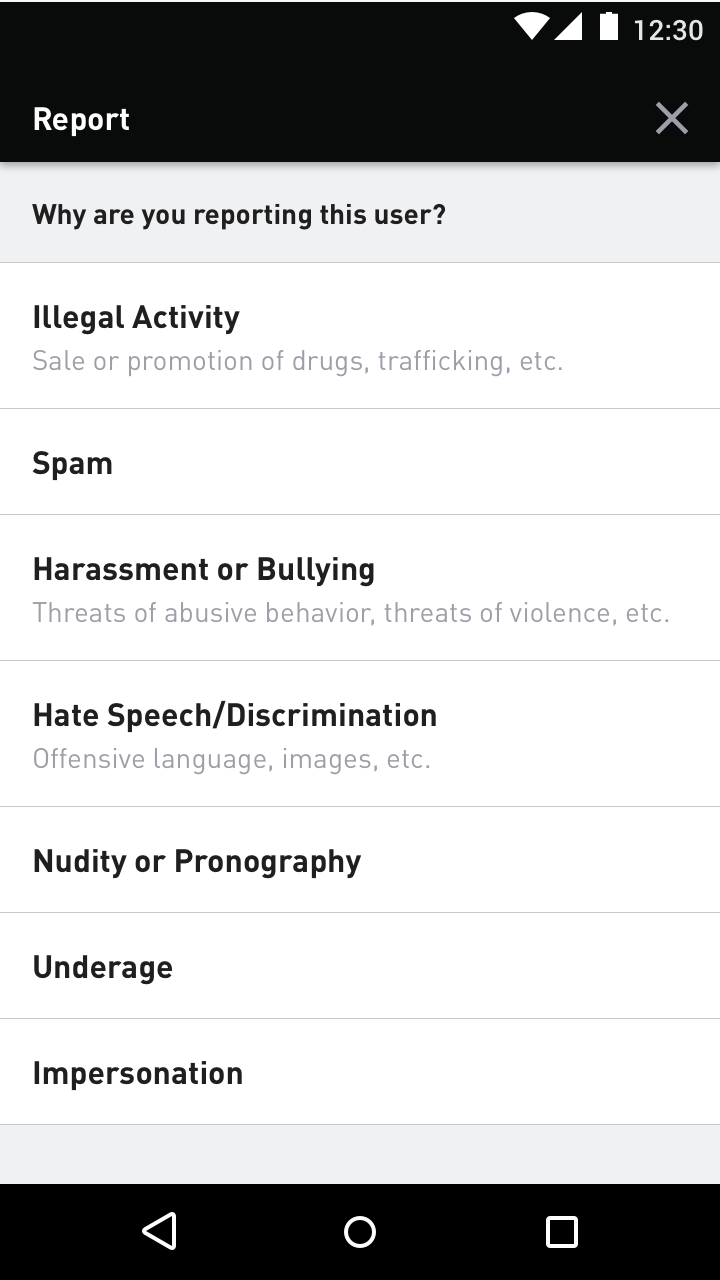 After selecting a reason, you'll see the following: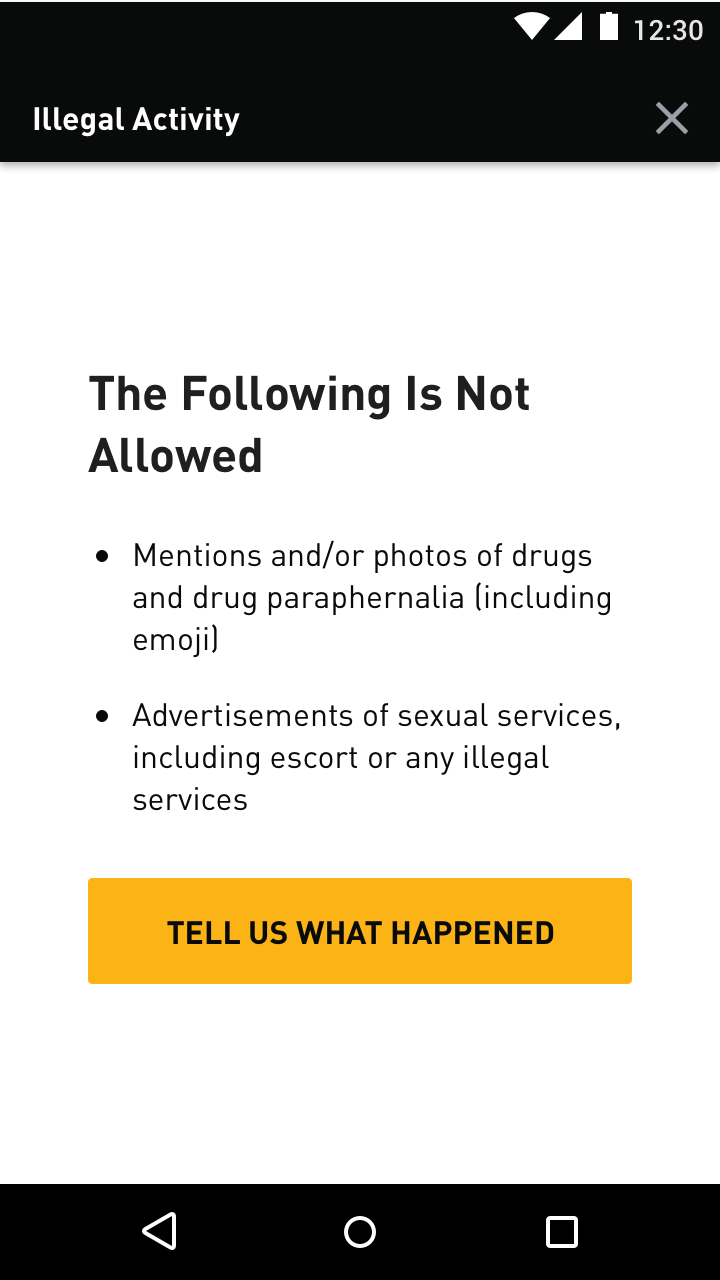 If you wish to continue, select Tell Us What Happened to go to the next page, where you can provide any details you think would help us with the report.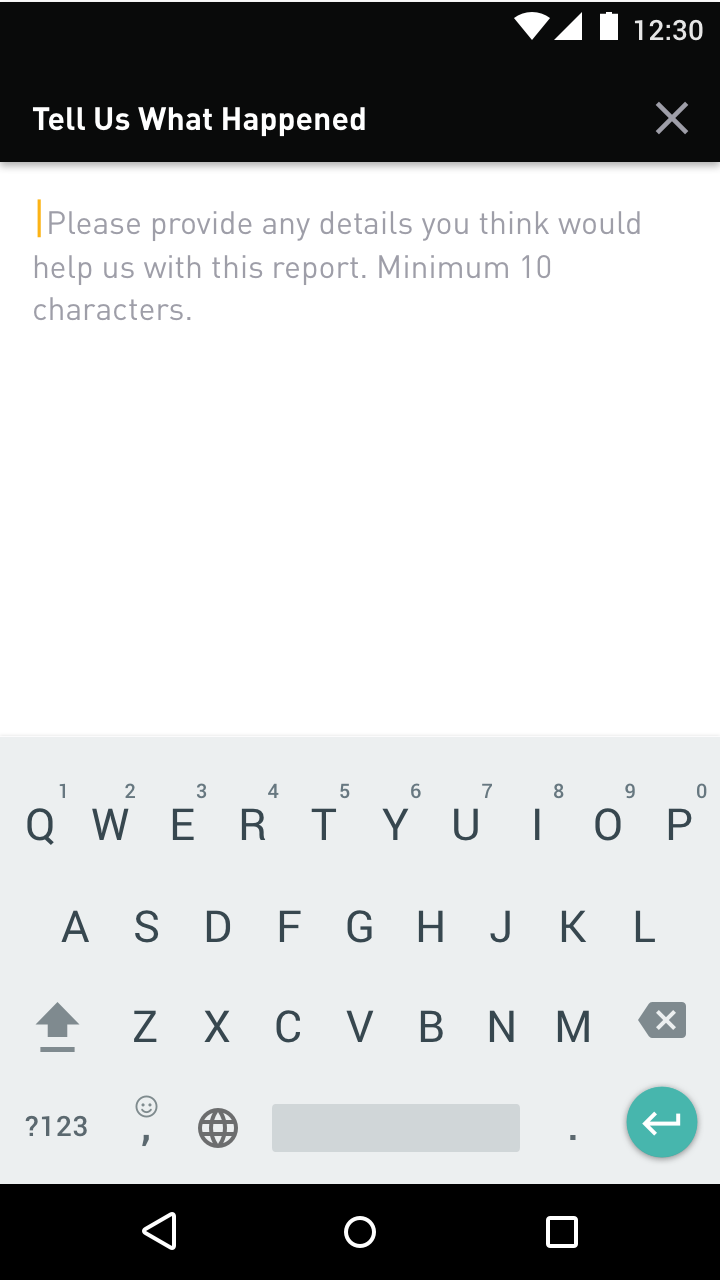 Next, let us know where the offense occurred (select all that apply):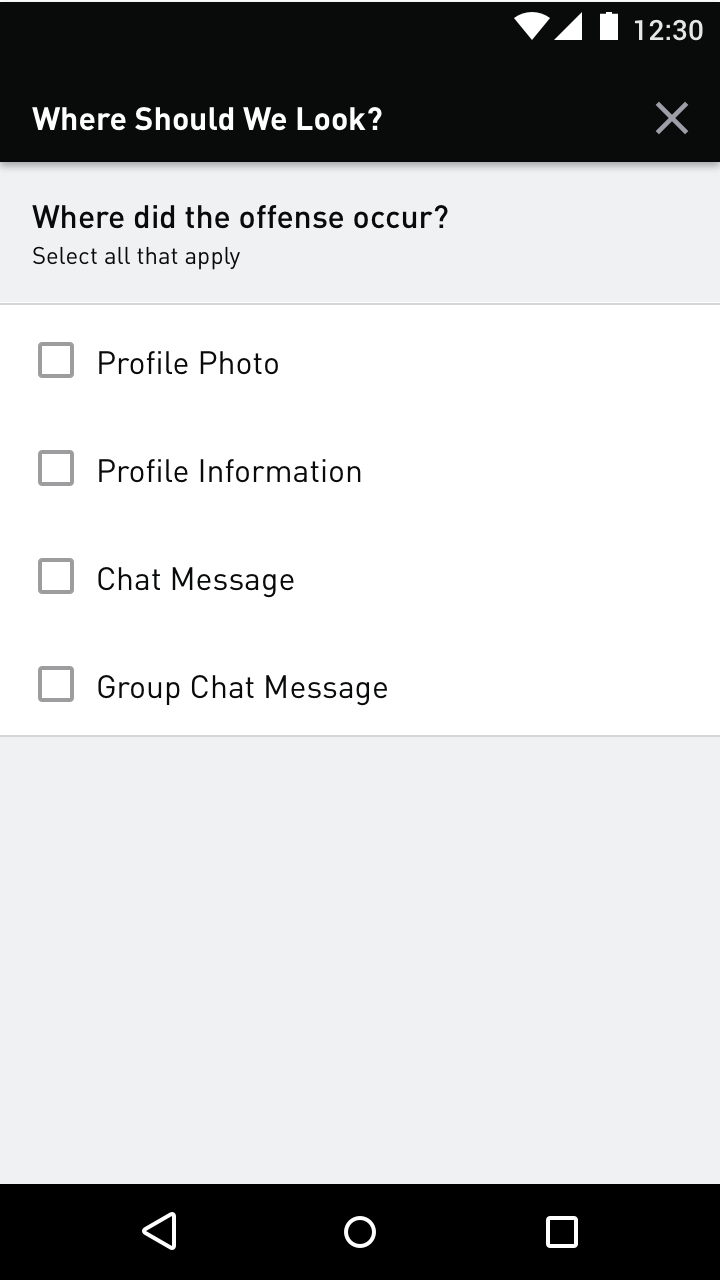 Depending on your choice, we'll ask you if you'd like to include your last 30 chats with the user you are reporting.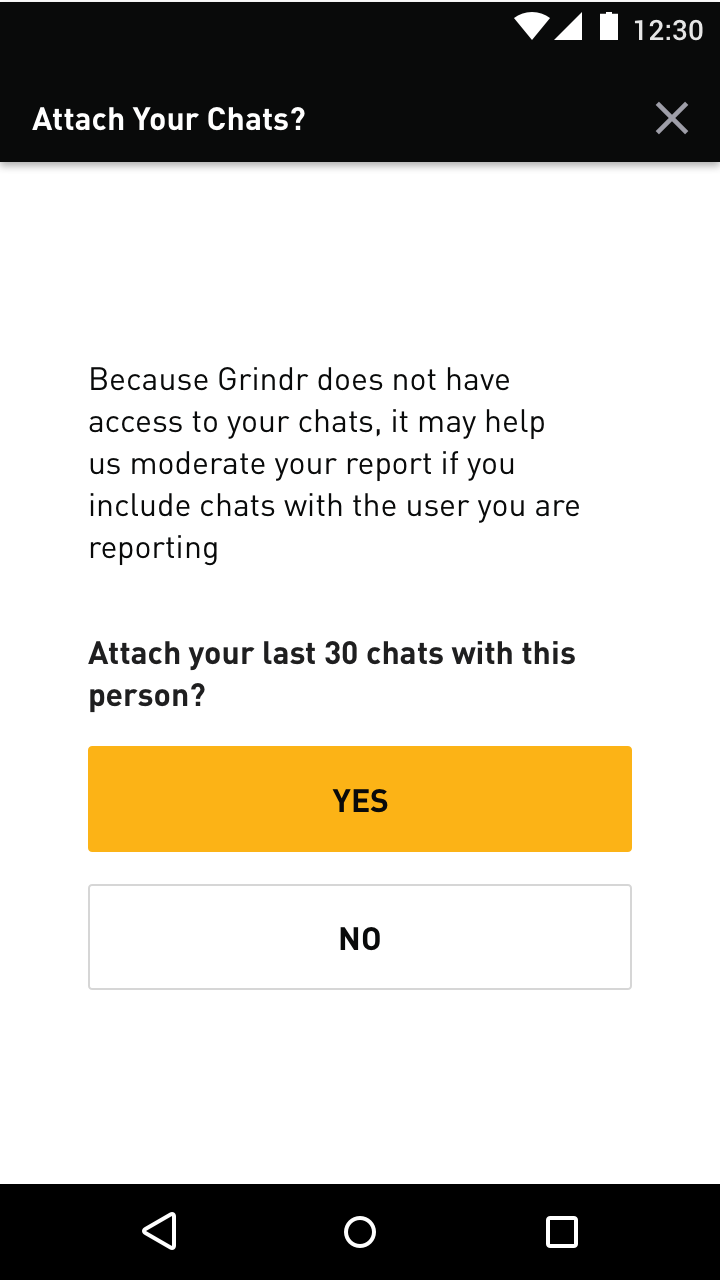 Last (but not least) you'll have the chance to review your report: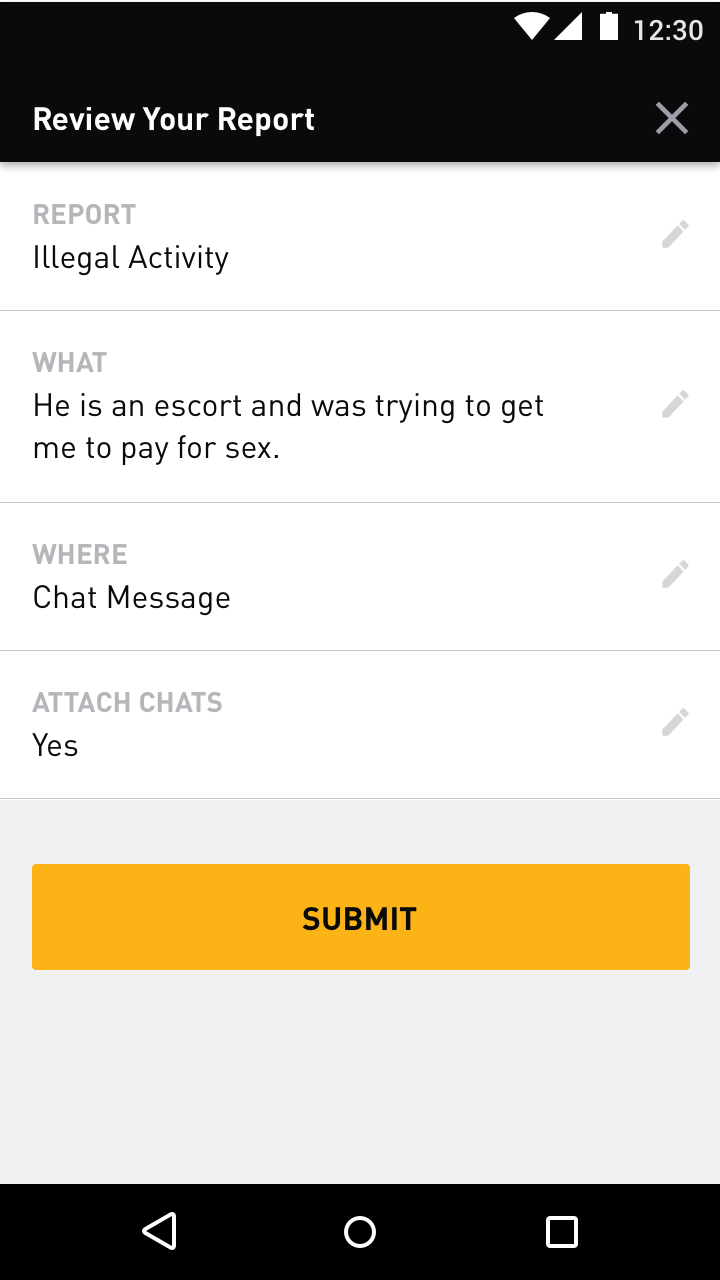 After hitting Submit, you will see a new window with a message thanking you for your report. Make sure you read the information displayed on the page.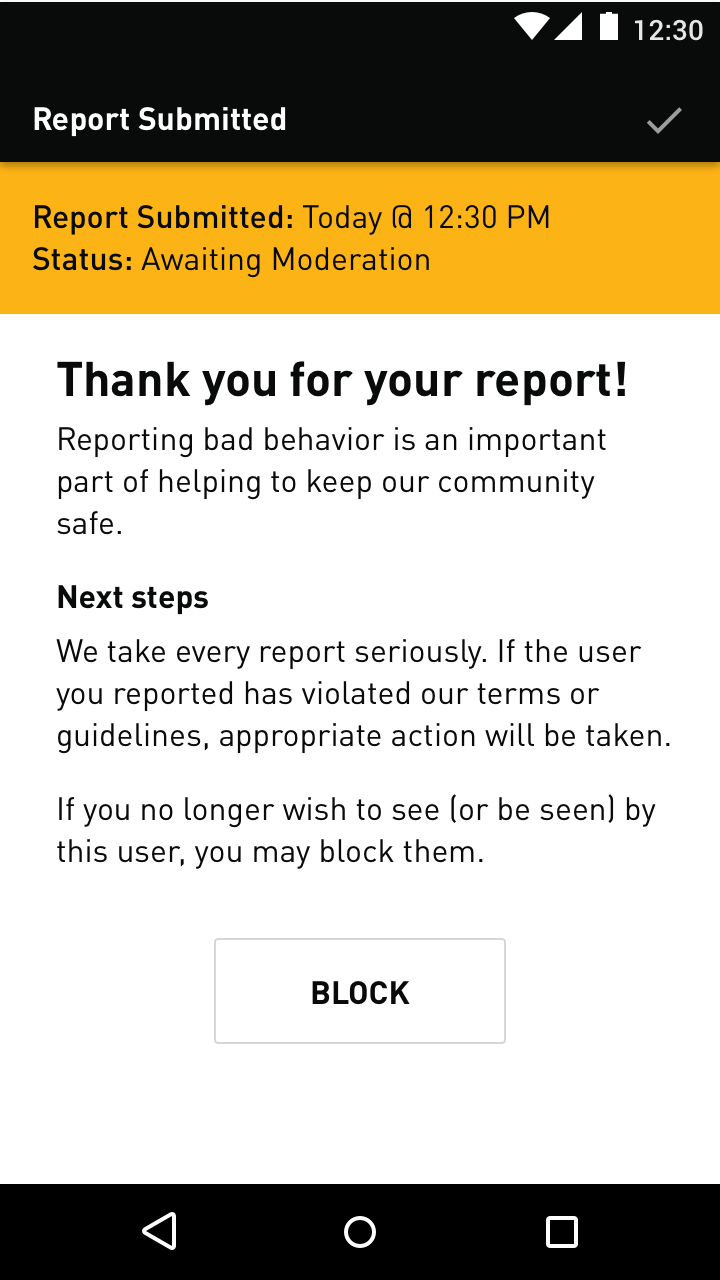 Keep in mind that reporting a profile does not block it, make sure you hit the Block button if you no longer wish to see (or be seen by) a user.