When you first open your Grindr app you will see the login screen with the option to sign-up. Here you will be asked to enter the appropriate fields shown below.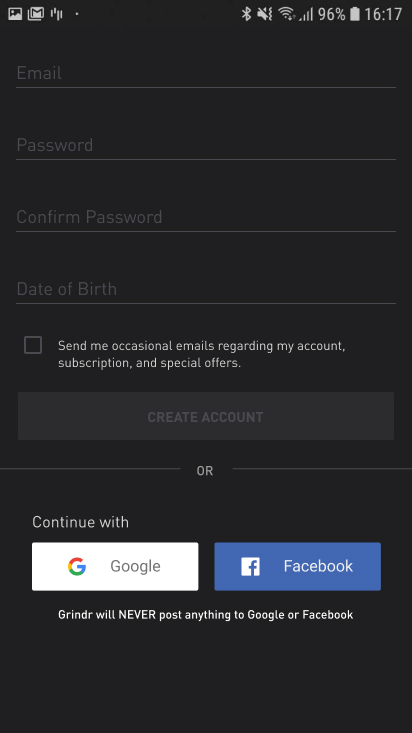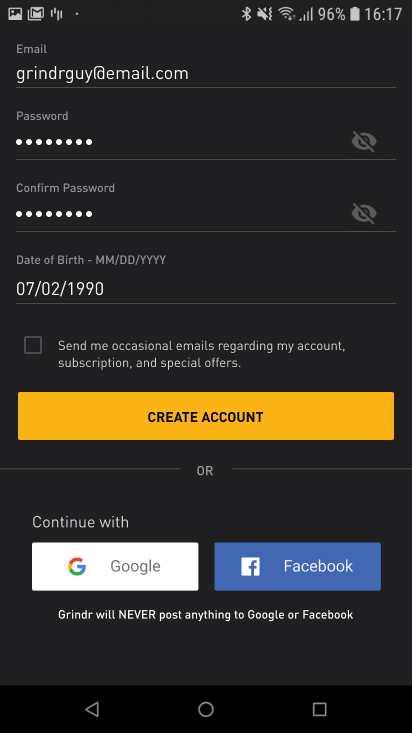 You will be presented with our Terms of Service and Privacy Policy for your review. Provided you choose to accept, you will then enter your email address, your chosen password and date of birth you can tap create account. You should now be able to create your profile for other Grindr users to see.
We also support sign up with Google, Apple ID and Facebook accounts.
You can choose your Display Name and also write about yourself in the 'About Me' section.
To add a picture to your profile, you can tap on the camera symbol displayed here: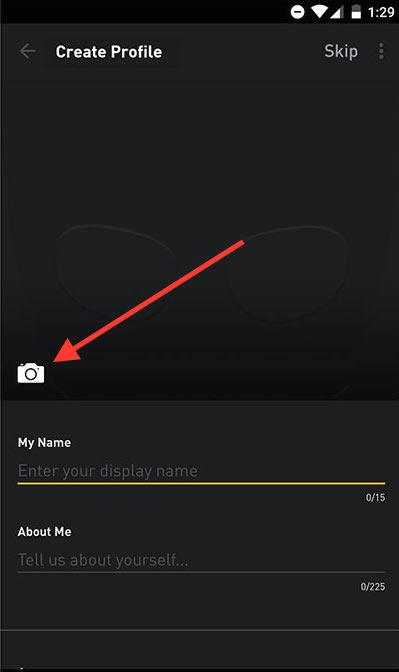 Once you have created your account, you can now sign in to any supported device with your Grindr Account details.