In order to delete your Grindr Profile, go to the main view of the Grindr app.
Tap on your Profile

Select the right top gear icon to open your Settings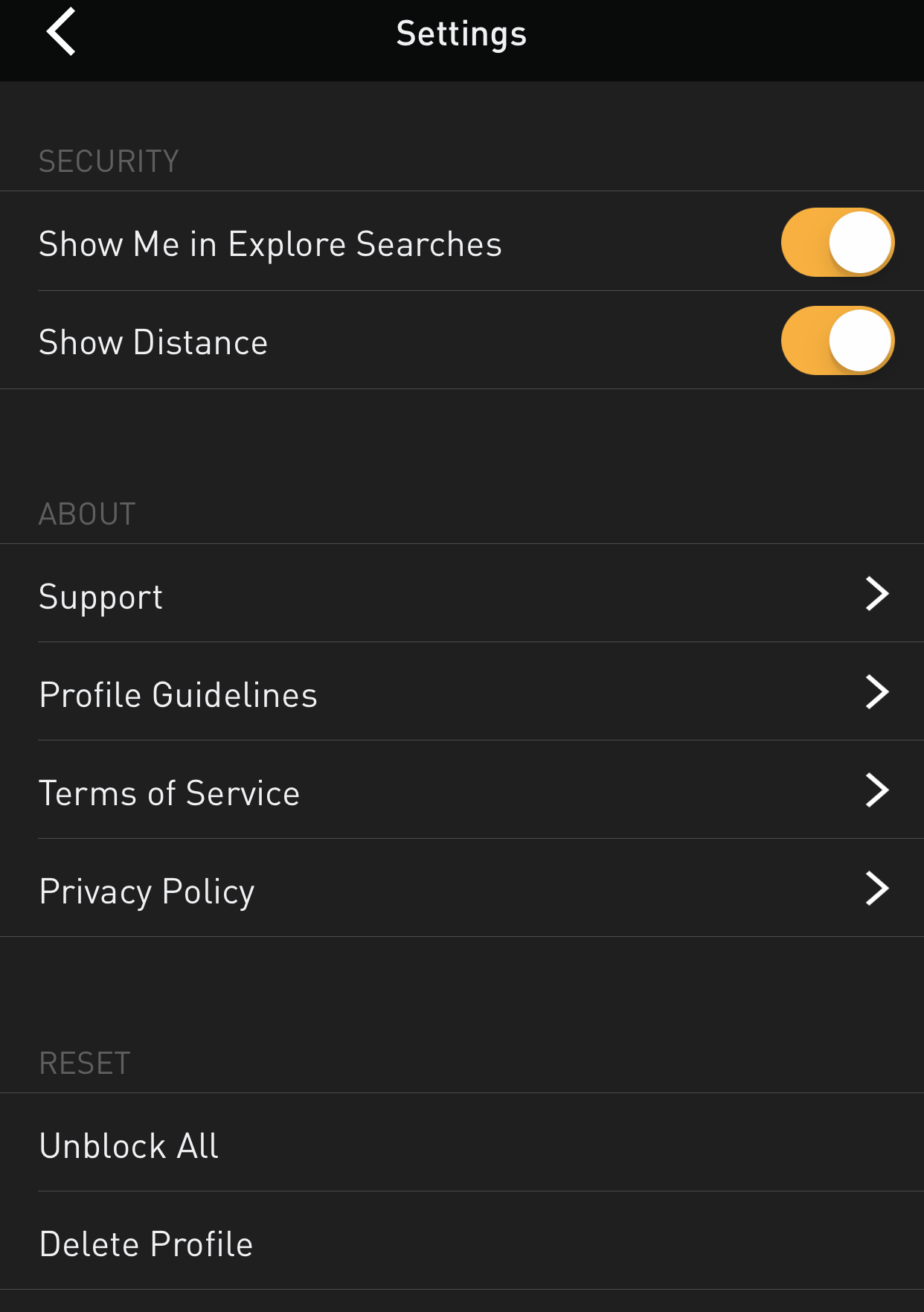 Scroll down and 

Select Delete Profile
IMPORTANT: 
Deleted profiles can't be recovered. Any photos, messages, media, blocks and favorites will be permanently deleted. 

Deleting your profile does NOT cancel your XTRA subscription, learn more here.
A confirmation message will pop up on your screen, select delete to proceed: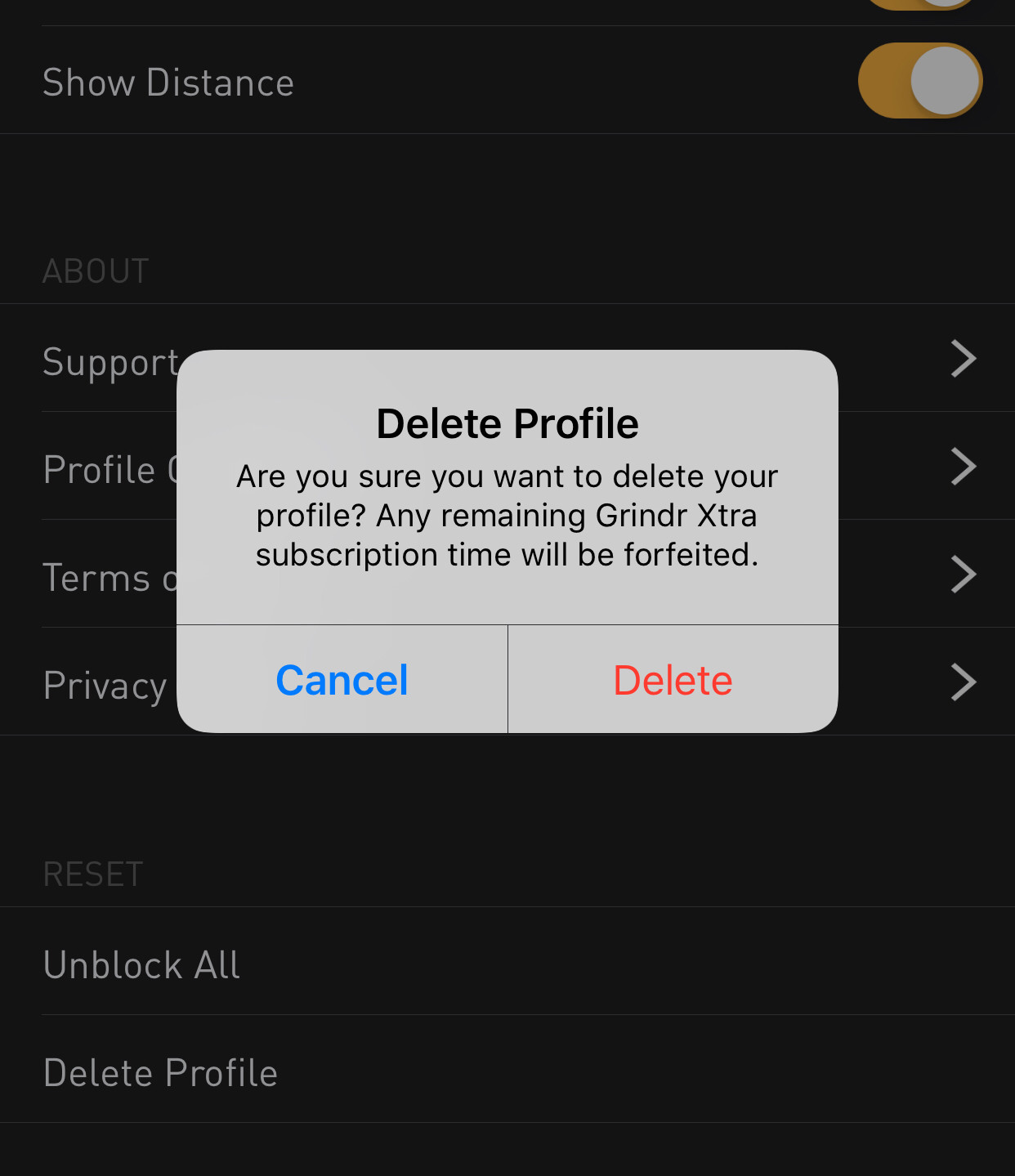 Your profile will be deleted from the app. Learn how to delete the Grindr app from your device here.
Note: When a user account is deleted, all personally identifiable data will be removed from Grindr's systems