Please follow these steps in order to purchase a subscription through Google Pay:
Access your XTRA Store from Settings
You can locate your settings by simply tapping on your profile and select the upper-right gear on your screen.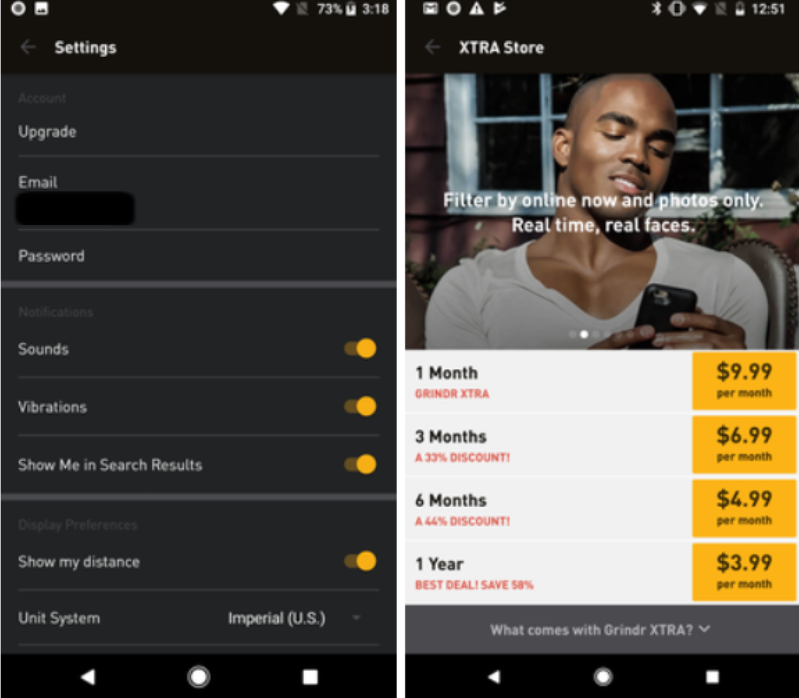 If you have a payment method set up in your Google Play Store, depending on your account settings, it will ask you to authenticate.
If you are required to enter your password to make a purchase, please click here to learn how to modify your Google Play Store settings.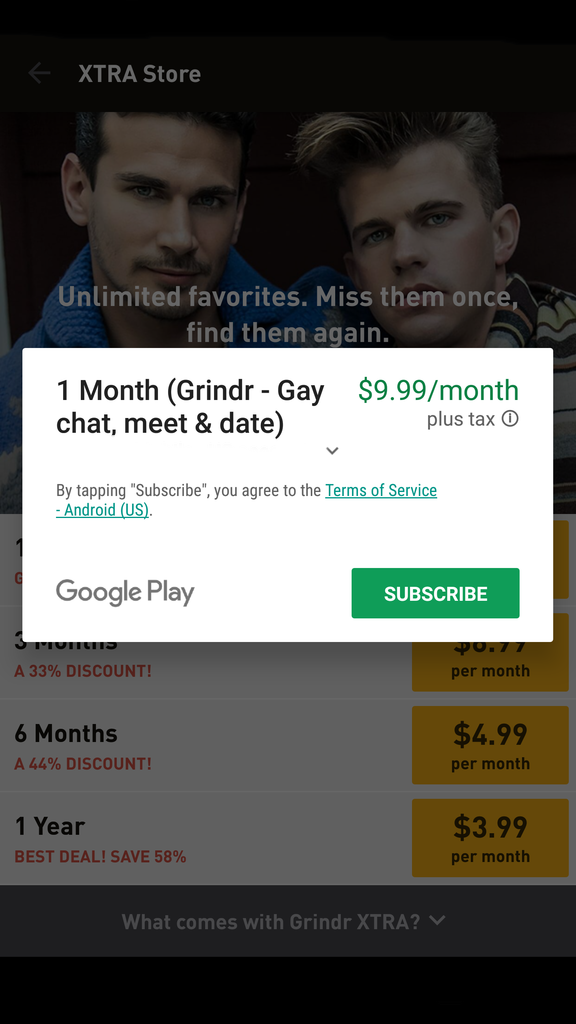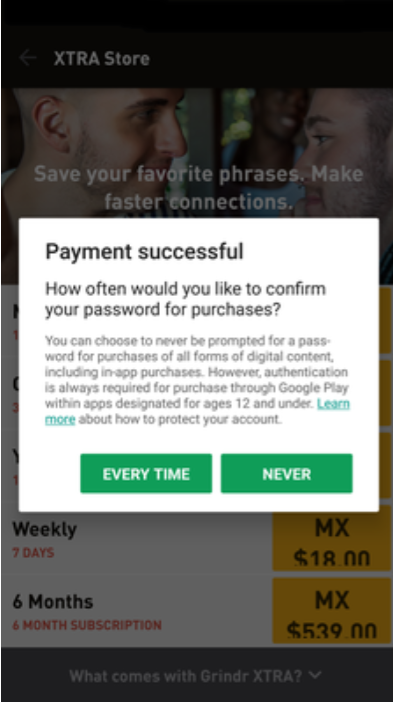 The payment confirmation screen will pop up, always double-check you are subscribing to the correct term of XTRA.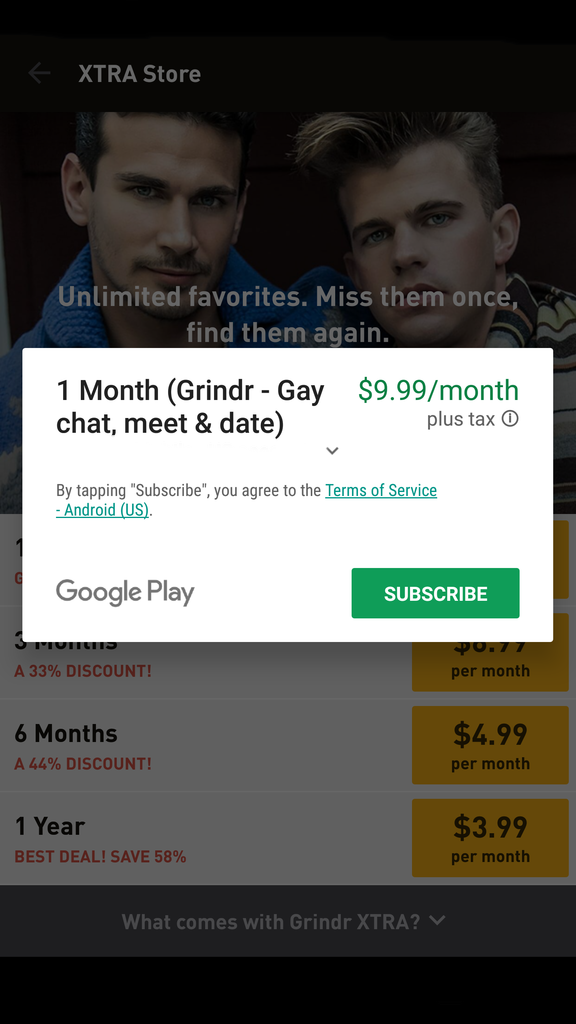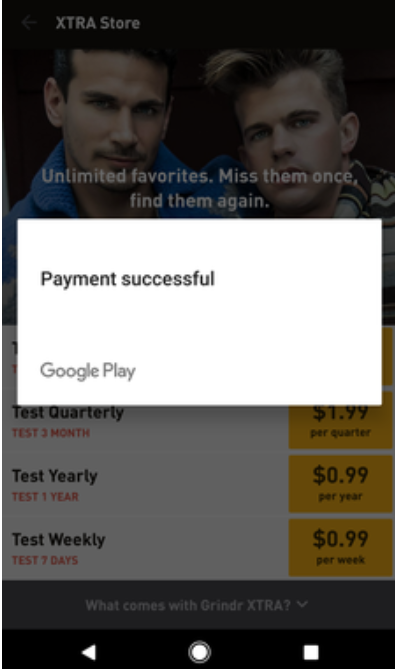 If you have not set up your payment methods in your Google Play Store, you can quickly add a new credit card by scanning your card.
Select any of the desired payment methods. You can add:

Credit or debit card information
Carrier Billing
PayPal account
Redeem Google Play Credits (Prepaid Cards or Coupons)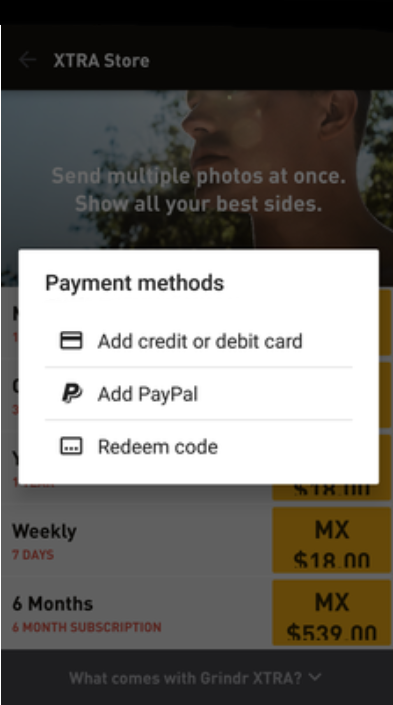 4) Once the purchased is successful, you will be receiving an Email Confirmation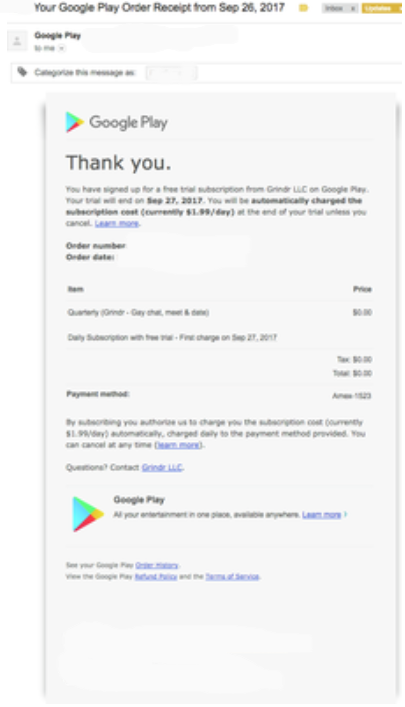 Force stop Grindr in order to see your subscription reflected.
To force stop Grindr...
Open your device Settings
Tap on Application Manager
Select Grindr
Tap on Force Stop
Open Grindr again
* Google Pay Billing is currently in selected territories. Stay tuned for upcoming updates in your region.